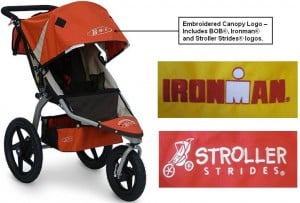 The U.S. Consumer Product Safety Commission and Health Canada, in cooperation with B.O.B. Trailers Inc, today announced a voluntary recall of about 440,000 B.O.B.® single and double strollers (357,000 units were recalled in February 2011 due to strangulation hazard posed by canopy drawstring). The stroller canopy's embroidered logo's backing patch can detach, posing a choking hazard to babies and young children.
The firm has received six reports of children mouthing the detached patch. Gagging and choking were reported in two incidents. The backing was removed from the children's mouth without injury. In each of the reported incidents, the children were seated in an infant car seat attached to the stroller.
This recall involves all B.O.B. strollers manufactured between November 1998 and November 2010. Strollers manufactured after October 2006 have a white label affixed to the back of the stroller's leg with the manufacturing date. Strollers with no manufacturing date listed were produced prior to October 2006 and are included in this recall. The strollers were sold in single seat and double-seat models. The BOB®, Ironman® or Stroller Strides® brand name is embroidered on the canopy of the strollers.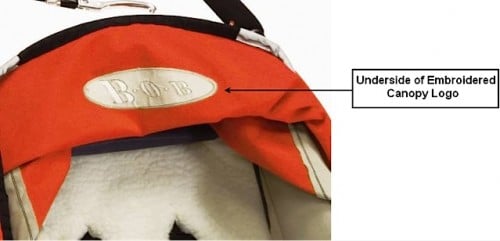 Consumers should immediately stop using the recalled strollers until they remove the embroidery backing patch from the interior of the canopy's logo. Consumers should contact B.O.B. Trailers at (855) 242-2245 between 8:30 a.m. and 5 p.m. MT Monday through Friday, or visit the firm's website at www.bobnotices.com for instructions on removing the backing.
---
[ad]