The U.S. Consumer Product Safety Commission in conjunction with Britax Child Safety Inc., of Fort Mill, S.C., has announced a voluntary recall of about 60,000(49,000 in the U.S plus 11,000 sold in Canada) Britax B-Ready Bumper Bars because the foam padding on the stroller's arm bar can come off in fragments if the child bites the arm bar, posing a choking hazard.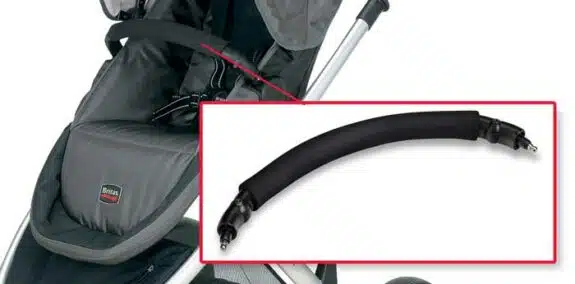 Britax has received 117 reports of children biting the arm bar foam padding, including five reports of children choking or gagging on foam fragments.
This recall involves Britax B-Ready strollers and B-Ready replacement top seats that were sold separately. The B-Ready strollers have a silver or black frame with a solid-colored top seat in a variety of colors.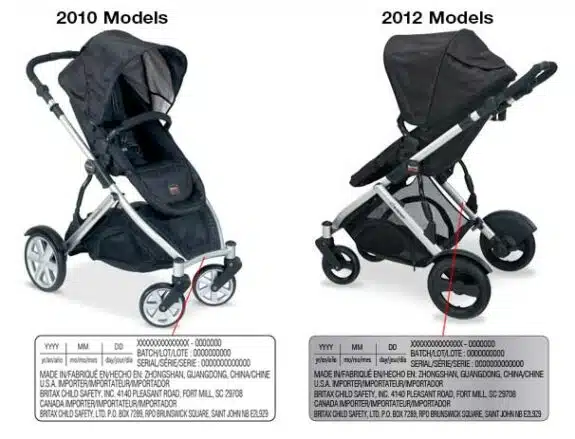 The Britax logo is on the stroller's side hinges and foot rest. B-Ready is printed on the sides of the stroller frame.  The stroller's model number and date of manufacture are printed on a label on the stroller's frame between the front wheels or on the inside frame that connects to the back right wheel. The replacement top seats were sold separately in a variety of colors and fit into the stroller's frame. The replacement top seat's model number and date of manufacture are printed on a black label on the right side tube above the adjuster button, under the fabric cover.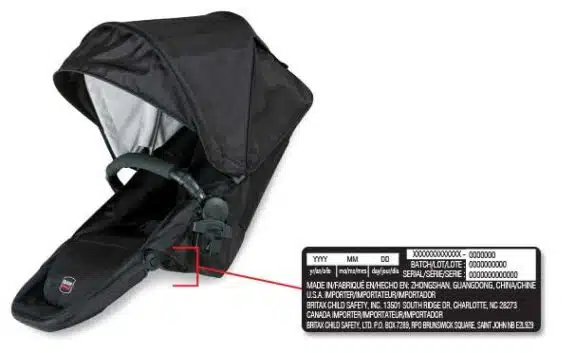 Model numbers and dates of manufacture included in this recall are as follows:
Britax Strollers and Replacement Top Seats
Model Numbers
Dates of Manufacture (YYYY/MM/DD)
 

B-Ready Strollers

U281767, U281768, U281771, U281772, U281773, U281774, U281784, U281792,

U281793, U281794, U281795, U281796, U281797

April 1, 2010 (2010/04/01)

through

Dec. 31, 2012 (2012/12/31)

B-Ready replacement top seats

S845600, S845700, S845800, S845900, S855000, S855100, S856600, S870200, S870300, S870600
Consumers should immediately remove the arm bar from recalled strollers and replacement top seats and contact Britax at 800-683-2045 from 8:30 a.m. to 5:45 p.m. ET M- T and from 8:30 a.m. to 4:45 p.m. ET on Friday, by email at Britax.Recall@britax.com or online at www.us.britax.com and click on Safety Notice at the top right, or  www.B-ReadyRecall.com for more on how to receive a free black, zippered arm bar cover and a warning label to apply to the strollers and replacement top seats. Consumers can continue to use their strollers without the arm bar attached.