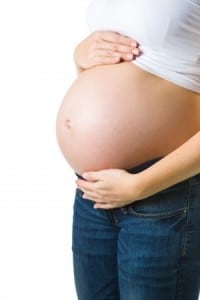 In many developed countries, couples are waiting to have children. For some, it's about pursuing a career. Others want to wait until they have some financial security. Still others just aren't sure that parenthood is something they want to pursue until later on in life. Whatever their reason for waiting, couples may find that they're at a higher risk for certain complications earlier than previously thought.
For quite some time, 35 has been thought to be the 'magic' age when women enter a higher pregnancy risk group. However, a study recently published in the journal Obstetrics and Gynecology has found that an increased risks for things like preterm birth, slow fetal growth and stillbirth could occur as early as age 30.
Using data from the Swedish and Norwegian medical birth registers, the study analyzed risk groups among age groups of women giving birth for the first time. The nearly 1 million women who gave birth between 1990 and 2010 were separated into four age groups:
25- to 29-years-old
30- to 34-years-old
35- to 39-years-old
40-years-old or higher
Researchers then analyzed the risks of these women and adjusted odds rations of certain categories, including very preterm birth, moderately preterm birth, small for gestational age, low Apgar score, fetal death and neonatal death.
After comparing the results, researchers found that the increased risk for premature birth (weeks 22-31 gestation) and stillbirth were higher for women in the ages of 30 to 34 than for those aged 25 to 29. This contradicts the previous knowledge that only women 35 or older are at risk.
"We were surprised that the risk for certain outcomes increased at such a relatively early age," Ulla Waldenstrom, professor at the Department of Women's and Children's Health at Karolinska Institute told Medical News Today.
Granted, the researchers did say that the risk is still highest for women in older age groups, and certain factors like smoking or being overweight or obese "significantly increased" the risk of experiencing serious complications. However, the knowledge is something that should be passed along to couples and women planning to wait to have a family.
"For women individually, the risk is small, but for society at large there will be a significant number of 'unnecessary' complications with so many women having children just after 30," Professor Waldenstrom said. "It would therefore be advisable to inform both women and men, even at schools, of how important age is to childbirth."
When asked by Medical News Today how this new information might change recommendations from the group, Professor Waldenstrom responded:
"The best advice is to avoid smoking and overweight/obesity, if that is possible. I would also point at the very low risk for the individual woman. The prevalence of very preterm birth increased from 6/1000 women in a low risk group aged 25-29 years to 10/1000 at age 30-34, and the corresponding figures for stillbirths were from 2/1000 to 4/1000."
The group says they will soon assess how the complications play out for women having a second or third child in their 'advanced' years. That registry is expected to include 2.2 million women.
Related Articles:
---
[ad]