Actress Sarah Michelle Gellar and her 2 year old daughter Charlotte were spotted out shopping in Los Angeles yesterday.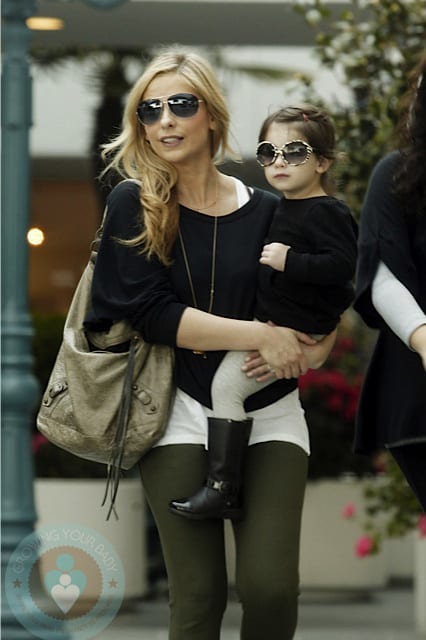 Just like mom! Sarah and Charlotte were a matching pair in leggings, boots and chic sunglasses.
The actress, who currently stars in Ringer on the CW, recently revealed to Health magazine that she believed she suffered from body dysmorphic disorder – a type of mental illness, where one is concerned with body image.
Parenthood, however, changed how she saw herself because her priorities are different now.
'Before I got pregnant I was in really, really good shape,' she recalled. 'I think when I was doing Buffy I was a little bit thin, actually, because even though I was working out constantly, it was just the time and the age.

'But I was happy being pregnant, too. I'm not as critical as I used to be about my body.'
Sarah also recalled how she went into labour while working out at the gym.
'It was funny, too, because I was getting cranky, and I said to my trainer, "I'm just cranky today." She was like, "Maybe it's because you're going to give birth!" And I was like, "Nah, not yet." It turned out I was in labour, I didn't realise.'
---
Related Articles:
{PACIFIC COAST NEWS}
---