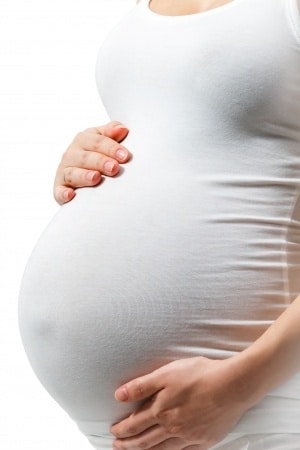 In nearly all parts of the world, social services is in place to protect children from situations of abuse and neglect. But how far should they be allowed to go? How much power is too much? Should there be more checks and balances in place for this powerful organization to ensure fairness for parents involved? If so, how can social services ensure speedy protection for the children that need it most?
These questions, and more, are being considered in a case that is being called "unprecedented' by Brendan Fleming, the lawyer for an Italian woman who had her child forcibly removed from her womb.
According to The Telegraph, the unnamed woman had been in Britain for a work training course with an airline at Stansted Airport in Essex. While there, she reportedly suffered an anxiety attack. During her attack the women reportedly called the police, who then became concerned for her well-being.
Officers took the pregnant Italian to a hospital – one that she soon realized was a metal hospital. The woman told her lawyers that she'd been restrained and sectioned under the Mental Health Act when she requested to return to her hotel.
Meanwhile, Essex social services had gone to the High Court to obtain an order to that would allow them to not only obtain custody of her child.
For the next five weeks, the woman said she was 'kept in the dark' about any legal proceedings taking place against her. Obtained in August, 2012, stated that the birth was 'to be enforced by way of cesarean section.' However, the woman says she was not notified prior to her forcible sedation that she would be delivering her baby. She says that it wasn't until after she'd awoken from sedation she was informed that the child had been delivered via cesarean section and taken into child protective custody.
"I have never heard of anything like this in all my 40 years in the job," Fleming told The Telegraph. "I can understand if someone is very ill that they may not be able to consent to a medical procedure, but a forced cesarean is unprecedented."
But it goes much further than that. Even though the mother has reportedly made a full recovery and is now on her medication, Essex child protective services still refuses to return the now 15-month-old baby girl to her mother. And because the woman is Italian and the child is being held in Britain, the case has turned into an international legal row – a court case that shouldn't even exist, Fleming says, since the child was born to an Italian.
"If there were concerns about the care of this child by an Italian mother, then the better plan would have been for the authorities here to have notified social services in Italy and for the child to have been taken back there," he said.
And that is where the real issue comes in. Although the mother has made a favorable impression on the judge looking over her case, he ruled that the child should still be put up for adoption because the woman could still suffer from a relapse. However, the woman has relatives in the United States that offered to care for the child, which brings the question as to why Essex social services decided to not contact the woman's next of kin.
Sadly, there aren't any answers as to why social services proceeded the way they did since an Essex county council spokeswoman said that they will not comment on ongoing cases involving vulnerable people and children.
Whatever the answers to these questions are, an expert on social care proceedings told The Telegraph that the case is extremely rare – not just because social services failed to contact family, but also because they were able to obtain the order to forcibly deliver the child. She said that the council basically would have had to have found "that she was basically unfit to make any decision herself," and then would have had to show that the mother would be at risk of a natural birth was attempted.
Related Articles:
---
[ad]