Just hours after revealing they were expecting another child, Megan Fox and Brian Austin Green were spotted at JFK airport headed to Los Angeles.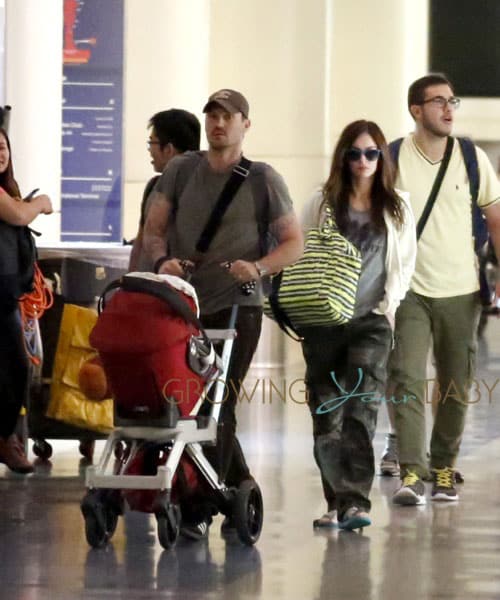 As they made their way through the airport Megan walked behind Brian, who pushed their son Noah in an Orbit G2 stroller.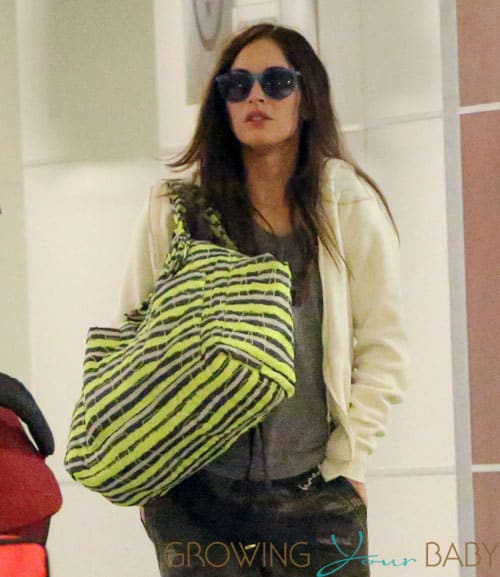 On Friday Megan's rep announced that the couple was due to expect baby # 2 saying,
"I can confirm Megan is expecting her second child with her husband Brian. They are both very happy."
In March Megan told Marie Claire UK, Fox told the magazine she was ready to have more kids.
"All I wanted to do my whole, whole life was have a baby and, now, I've finally done it," she said. "I just want to give Noah as much of myself as I can. And I want to have more kids. That is where my heart is."
The actress has been in the Big Apple for the last couple weeks filming Teenage Mutant Ninja Turtles.
The new baby will join the couple's 10-month-old son, Noah Shannon and 11-year-old son Kassius Lijah, Brian's son from relationship with Vanessa Marcil.
---