Hasbro's FurReal collection of pets and animals are well known by parents for being the 'next best thing' to having to get new cat or dog.  While responding to touch and sound, these furry friends will do a variety of movements that are true to their species.  Over the years we have amassed quite a collection of these pets, but our most favorite one is Star Lily, the Magical Unicorn.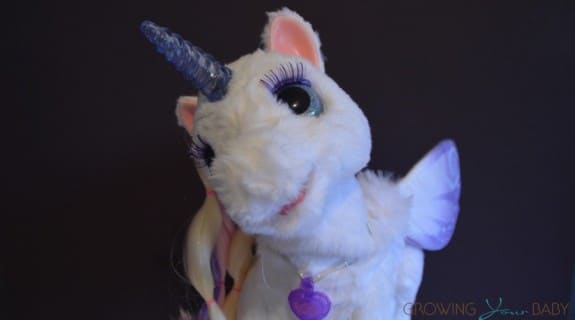 Since previewing her at Toy Fair earlier this year, Star Lily has been on the top of my list for 'Hot Toys For The Holidays'.  With her big sparkly eyes and rainbow colored hair, this white Unicorn charms from the minute you pull her out of her box.
Designed with more than 100 movements and sounds, kids can unlock many of those actions the more you play with her.  To get her going kids can offer her the sugar berry that comes with her or press the switch on her back in between her wings.
Once awake she bats her long eyelashes, moves her head back and forth and flutters her sparkly wings.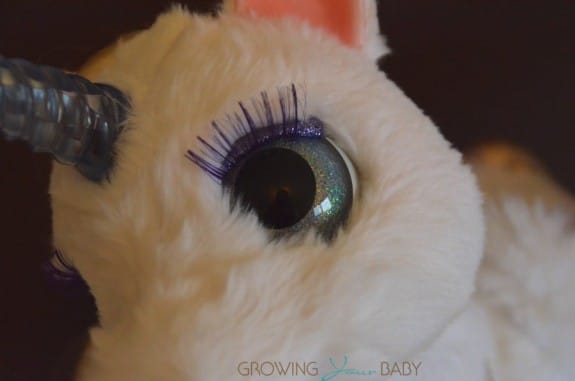 The horn on her head lights up and she plays music that sounds like it's out of a fairy tale.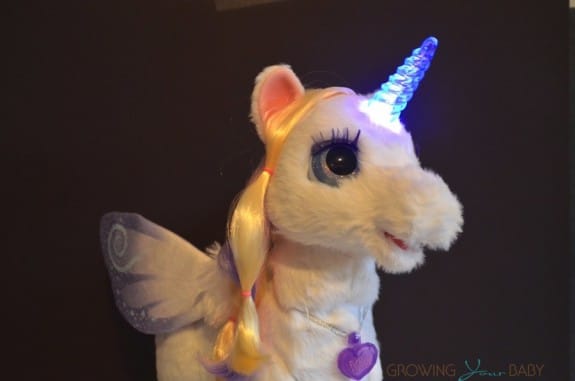 Star Lily is best played with while standing on a even surface.  She won't walk, but moves her hoof.  Kids can also bend her legs so that she can lay down.
To increase the play value of the toys Hasbro has also created an app that kids can connect her to.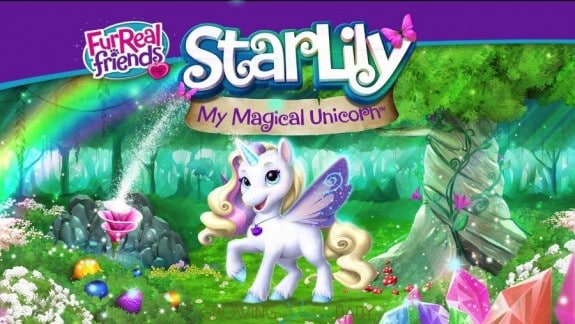 There, they can feed her different fruits , play games and work their way through different levels.  You can even get her to dance if you play music!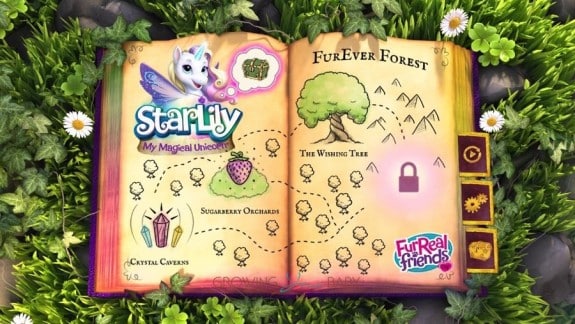 Parent should be aware that StarLily is bigger than the average FurReal friend and some of her parts are delicate.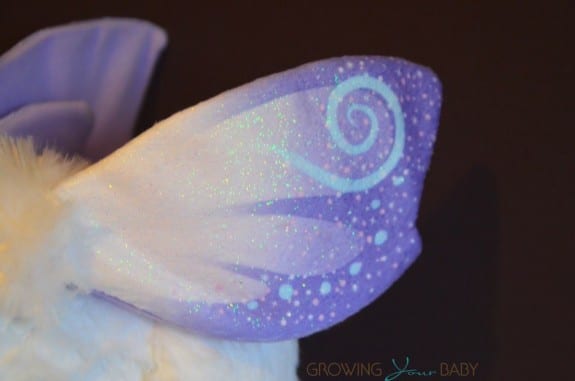 To see her in action, please check out our video!
---
[ad]