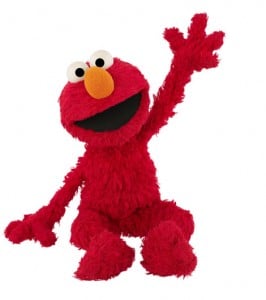 For moms whose dinner table is a battle ground everyday as their kids push away the healthy carrots and beans, a new research brings good news. With a little help from Mickey Mouse, Elmo, Nemo and other animated friends, children can be made to eat healthy food without any fuss.
Researchers of the Cornell Center for Behavioral Economics in Child Nutrition Programs in Ithaca, New York found that when elementary school kids were offered an apple and a cookie with their lunch, the kids were more attracted to the apple when it was accompanied by a friendly Elmo sticker.
Christina Roberto, who studies food choices at the Harvard School of Public Health in Boston and who was not involved in the study, says that parents and schools should take lessons from food companies that do sell their brand using popular cartoon characters.
"There are so many foods that are of poor nutritional quality and they are being marketed to children," said Christina. Kid-friendly characters used for marketing "aren't popping up on the carrots and apples as much as they are on a wide range of foods that aren't so good for kids," she added.
More often that needed, the flashy characters and favourite cartoon characters don the cartons or cookies and candies, says David Just, co-director of the Cornell Center.
The team led by Just conducted the research on 208 eight- to 11-year-olds at suburban and rural schools every day at lunch for a week. Kids were allowed to choose an apple, a cookie or both snacks along with their normal meal.
Some of the days, the snacks were kept as it is, but some days either the cookies or the apples were given with a kid's cartoon character branding with it.
When the snacks weren't specially marked, 91 percent of kids took a cookie and just under one-quarter took an apple.However, putting an Elmo sticker on the apples led 37 percent of kids to take fruit.
Placing stickers on the cookies did not alter the results much and Just says it is probably because kids already know that the cookies are sweet.
Just says that the research indicates how parents and teachers may push the healthier snacks by intelligent advertising.
"If we're trying to promote healthier foods, we need to be as smart as the companies that are selling the less-healthy foods," he tsaid. "The message should be: fight fire with fire."
Roberto adds that using these stickers could be a cheap way for teachers and parents at home to lead kids to healthy food.
"It's not a bad idea to create those positive associations," Roberto said, "especially if you're struggling to get kids to eat healthy foods."
She says that parents can also use cool names like X-ray vision carrots or power peas to make these food products more attractive for kids.
---
[ad]