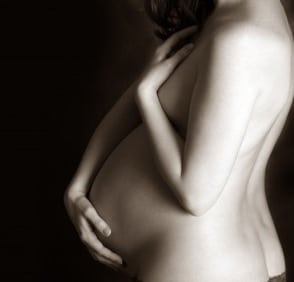 A study conducted by Dr. Pasquale Patrizo, head of the Yale Fertility Center, suggests insurance coverage for in vitro fertilization, results in fewer multiple births.
Fertility treatments, specifically in vitro fertilization (IVF), are responsible for a 70 percent spike in the rate of multiple births in the United States, in recent years.  The average cost of IVF treatment is $12,000.  As a result of the expense, people tend to be quite aggressive with the treatment; implanting multiple embryos to increase the likelihood of conception.  Multiple embryos also increase the likelihood of multiple births and premature birth, a common complication with multiples.
Patrizo found that,
"The average number of embryos that were transferred in the states where patients have to pay is 2.6.  In the states where insurance covers it, it's 2.2."
The result is 2 percent fewer multiple births, where insurance covers IVF.
"When you do the calculations in terms of cost, it is much more economical to provide the service upfront and not to end up with twins and triplets."
The medical costs accrued for a single premature baby can start in the tens of thousands and climb into the hundreds of thousands, if complications become severe.
Pasquale's study is published in the current issue of Fertility and Sterility.
A number of European countries, with national health systems, require that there be only one embryo placed during a single IVF treatment.
A study conducted by Keith Barrington of Sainte-Justine University Hospital in Montreal, Quebec, and published in The Journal of Pediatrics, seems to confirm that this practice translates into substantial savings.
Quebec started experimenting with the one IVF treatment = one embryo rule, last year and to date the rate of pregnancies resulting from IVF have doubled.
"But the number of twin pregnancies has gone from 30 percent to under 4 percent, and there's no triplets."  Barrington said.
According to Barrington, if this policy were to be adopted by the United States, on a national level, it could prevent the deaths of 700 premature twins and triplets, each year. – Jen R, Staff Writer
Related Articles:
---