According to a recent report by the Substance Abuse and Mental Health Services Administration (SAMHSA), about 18 percent of women use alcohol during their first trimester of pregnancy within the last month.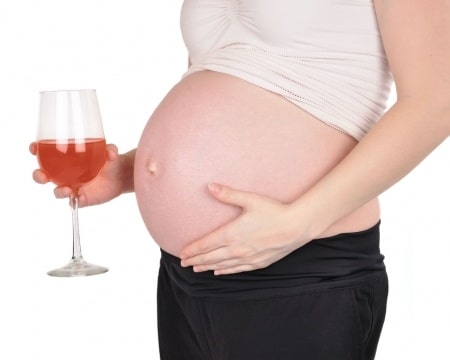 Based on a the 2011 and 2012 National Survey on Drug Use and Health data, which is conducted annually on approximately 67,500 people, aged 12 and older, annually, the report indicated that there about 6.6 percent of those had participated in binge drinking during their first trimester (drinking five or more drinks on the same occasion at least once in the last 30 days). And the level of alcohol consumption dropped drastically during the second and third trimesters – 4.2% during the second trimester and 3.7 percent during the third.
Though it may seem harmless drinking early on in pregnancy, it is important that women realize just how crucial those first several weeks of pregnancy are. It is a magical time – a time when so much is happening to both mom and your baby. Mom is able to take a pregnancy test to tell that she is pregnant and her body is starting to feel different. Inside, baby is developing at lightening speed.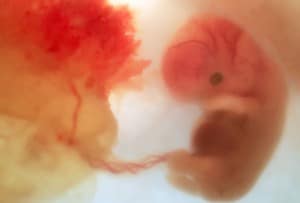 In fact, the next six weeks are crucial. The neural tube (what will carry messages from baby's brain to the rest of the body), the brain, muscles, circulatory system, the eyes, ears and nostrils, arms, legs, bone marrow, intestines, lungs – essentially every vital organ is developing. And everything a mother puts into her body passes through to baby since the placenta is now developed.
Because of this, there is no "safe" amount of drinking during pregnancy, and women who drink put their babies at risk for developing a number of issues, including miscarriage and Fetal Alcohol Spectrum Disorder (FASD), a group of conditions that can cause physical, behavioral and learning problems that can have lifelong repercussions. To lower the risks, women can stop drinking as soon as they discover they are pregnant or, even better, when they start planning for pregnancy.
"Although most women understand the risk of using alcohol while pregnant, much more needs to be done to reach out to women during the earliest stages of pregnancy," Frances Harding, director of SAMHSA's Center for Substance Abuse Prevention told Medical News Today. "All prospective parents, health care practitioners, and all women of childbearing-age, need to be aware of the importance of not drinking alcohol if a woman is pregnant or considering becoming a parent."
SAMHSA'S Fetal Alcohol Spectrum Disorders Center for Excellence website is targeted at consumers and health practitioners. They provide the latest scientific information and resources to help in the prevention and treatment of FASD.
Related Articles:
---
[ad]