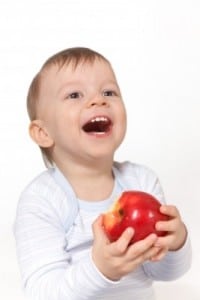 A new study on obesity in childhood has found a link between weight during the toddler years and weight later in life.
This study followed more than 100 children and teens that were considered obese. Dr John Harrington, an assistant professor at Eastern Virginia Medical School, lead the study and feels the findings are a wake-up call to doctors and health officials. What was found was that among the obese children studied, more than half were considered overweight when they were only 2 years old. By 5-years-old, 90 percent were described as overweight already. All of the children were labeled obese by the age of 10.
Researchers working on this study feel the results show that weight problems can begin much younger than previously thought. Some of the researchers feel that a poor diet could be to blame for the weight problems. Food preferences can often be established early in life.
However, not everyone agrees. Many feel that obesity is more about genetics than eating habits. Unless a direct link between the children in the study and their diet is connected, the study could show that weight is predetermined.
Genetic studies have shown that the particular set of weight-regulating genes that a person has is by far the most important factor in determining how much that person will weigh. The heritability of obesity—a measure of how much obesity is due to genes versus other factors—is about the same as the heritability of height.
Whatever the cause of obesity, Dr. Harrington hopes this study will encourage doctors to look at possible signs before medical complications arise.
Related Articles: