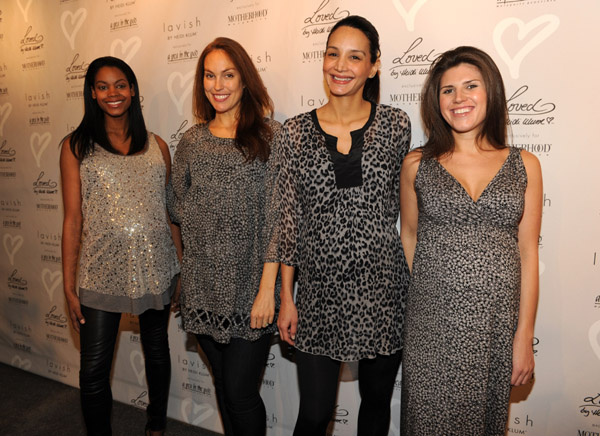 Supermodel and Supermom Heidi Klum previewed her inaugural maternity collections Lavish by Heidi Klum™ for A Pea in the Pod®, and Loved by Heidi Klum™ for Motherhood Maternity® yesterday during a launch that included hundreds of expectant NYC moms.
Lavish by Heidi Klum™ and Loved by Heidi Klum™ have partnered with Baby Buggy® to help children in need. Ten percent of sales nationwide from these two collections between February 12, 2010 and February 18, 2010 will be donated to Baby Buggy to celebrate the launch of these collections.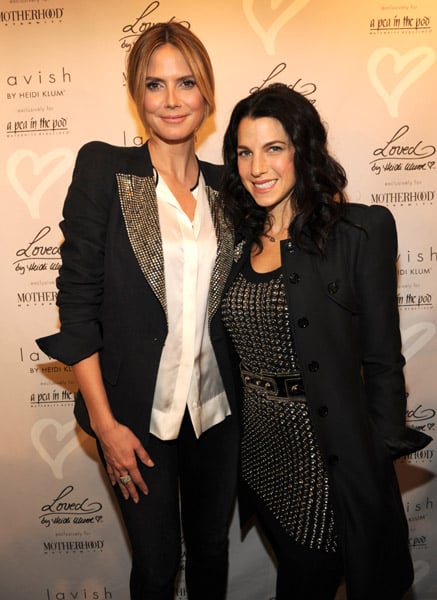 Jessica Seinfeld, Founder and President of the Board of Baby Buggy, said, "Leave it to Heidi Klum to create not one but TWO collections of chic maternity wear. Heidi's clothing not only looks fabulous, but also, a portion of the initial sales will have a meaningful impact on families in need in New York City. We are fortunate to work with Heidi, A Pea in the Pod and Motherhood Maternity. They truly celebrate motherhood – not only the exciting, fun, and fashionable side, but the challenges and struggles as well."
"My goal was to create cutting-edge maternity clothes that allow women to look great while they are pregnant," said Heidi Klum. "I hope we made it a little bit easier for pregnant women to show their beautiful shapes during this miraculous time!"
"Since we announced our collaboration with Heidi last month, the buzz has been nonstop," said Rebecca Matthias, President and Chief Creative Officer of Destination Maternity Corporation, which operates A Pea in the Pod and Motherhood Maternity. "Because Heidi is always coming up with new ideas and designs, we knew one season wouldn't be enough. So, stay tuned for summer and fall deliveries."
The first delivery of Lavish by Heidi Klum includes 15 pieces ranging from $68 to $128 and is available in all A Pea in the Pod stores and at www.apeainthepod.com.
---
The first delivery of Loved by Heidi Klum includes 14 pieces ranging from $12.98 to $39.98 and is available in all Motherhood Maternity stores and at www.motherhood.com. Both collections are also available at Destination Maternity® stores and at www.destinationmaternity.com.
---