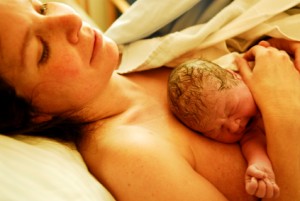 Going through pregnancy and childbirth more than once seems to increase a woman's stroke risk. This is according to a new study from Seoul National University Hospital in the Republic of Korea.
Dr. Byung-Woo Yoon, who did the study, found that the risk of stroke rose 27 percent with each pregnancy and birth a woman went through. Multiple pregnancies and births stress the blood vessels in the body, weakening them and making a woman more susceptible to having a stroke. The added stress that comes from parenting may also increase the stroke risks.
Of the women studied, 459 had suffered a stroke in their lifetimes and 918 had not. Among the women who had strokes, only 38 had never given birth or had only given birth once. The majority of the women who suffered strokes had given birth at least four times, however women who had two or three had high rates of stroke as well.
Risk factors for stroke were ruled out to determine the effects of pregnancy and childbirth alone. These include age, family history of stroke, high blood pressure, diabetes, cigarette and alcohol use, as well as oral contraceptive and hormone replacement use. After these were factored out, each birth alone gave women an additional 27 percent greater risk of stroke.
More research is planned to find the exact reasons why childbirth increases the stroke risk so much. The underlying issues behind this increase are still yet to be determined. – Summer, staff writer
Related Articles:
---