Not long after the 'back to sleep' campaign was launched, parents started to find that their children had developed flat heads (deformational plagiocephaly). Some so severe that helmets needed to be worn for up to 18 hours a day in order to reshape the head.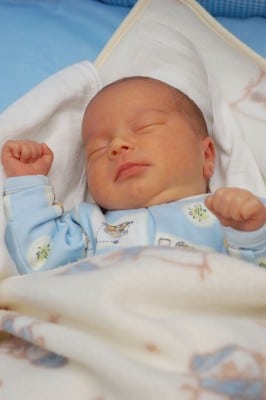 From this the sleep wedge or positioning pillow was created.
A new study to be published in the March issue of the Journal of Craniofacial Surgery found that pillows and wedges designed to prevent or treat "flat head syndrome" in infants don't appear to do much good.

In an analysis of risk factors for deformational plagiocephaly on severity of flattening, these orthotic devices had no effect on infants with the condition, Albert Oh, M.D., of Hasbro Children's Hospital and Brown University, and colleagues reported.
Although several have received FDA approval, that only indicates that they're safe, the researchers noted. None of the orthotic devices has demonstrated the same effect in randomized controlled trials.
The research team found that Infant Flat Head Syndrome can occur even when a baby sleeps on their tummy, so other forces must be contributing.
Several studies have identified risk factors including:
in utero flattening exacerbated at birth
supine sleep position
firstborn status
multiple gestation
male sex
prematurity
developmental delay
poor head mobility
There have been no studies conducted to evaluate how each factor influences the severity of flattening.
I guess it's safe to say that my firstborn male who was born prematurely with developmental delays has an unusual head shape for a reason…
---
[ad]