Fun in the sun! Gwen Stefani, Gavin Rossdale and their boys Kingston, Zuma and Apollo were photographed arriving at Club 55 in St. Tropez by boat on Friday.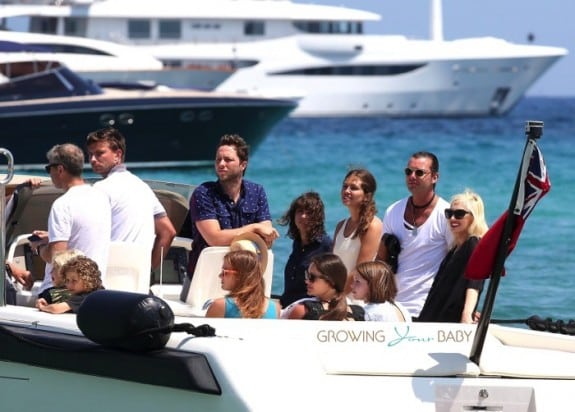 Known for it's beautiful beach and influx of celebrities, it is said 'the most fashionable guests arrive by sea'.  And that couldn't be more true.
The family has been traveling abroad for the past two weeks. Starting in London, where they have a home, they then moved on to Switzerland, before arriving in the South of France.
Gwen was chic in a flowy black lace dress as she carried her little man across the pier.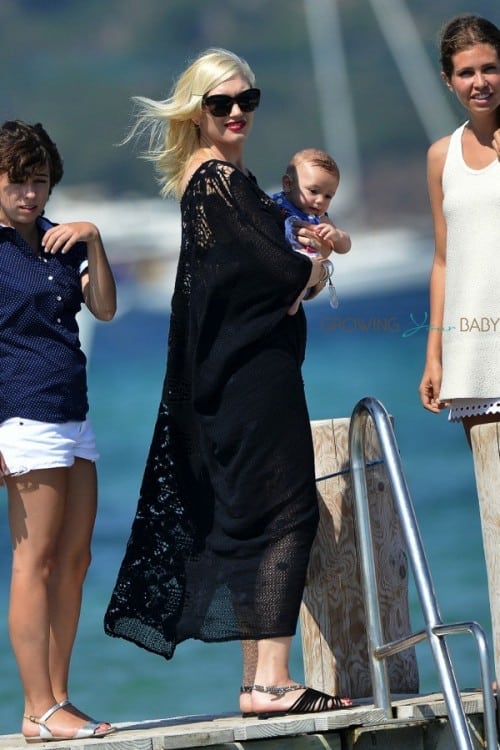 After their morning at the exclusive club the family returned to their luxury yacht where the singer was spotted giggling with Apollo.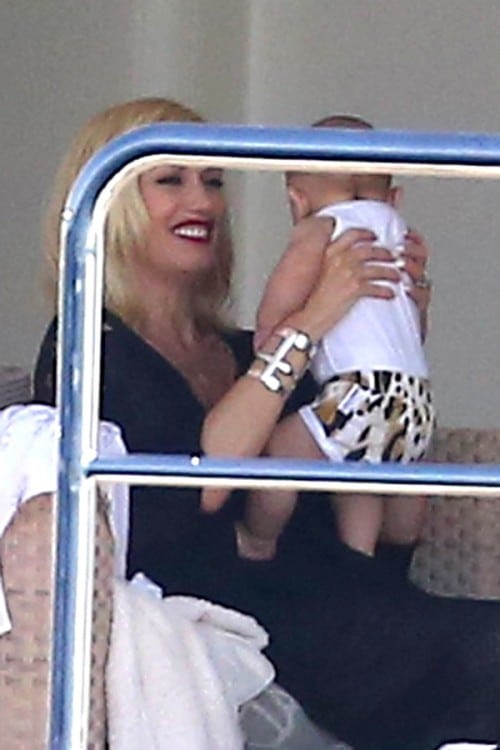 The couple is enjoying some quality family time together before they jump in to their roles on the singing competition show – The Voice. Two weeks ago it was announced that Gavin will serve as Gwen's celebrity mentor on the show. The move has been a big hit with fans who are excited to see the pair on the small screen together!
{INFPHOTO.COM, FAME/FLYNET}
---
[ad]