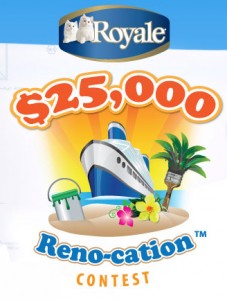 What if you could win an amazing renovation done to your home, plus a fabulous vacation to get away while all the hard work is being done?
Well Royale is giving away just that!
The Royale Reno-cation is giving away a grand prize of a home renovation plan up to $13,000 plus an 11-day, $7,000 Royal Caribbean cruise for two on the "Jewel of the Seas." And to make it even more exciting they are also handing out 15 weekly ROYALE Luxury Bath Collection prize packages.
All you have to do is visit the Royale Reno-cation website and enter. Play the game of the week and you will get 2 entries instead of just one!
The idea of getting a few thousand dollars to renovate my house makes me start feeling light headed and giddy. That old, stained carpet has to go. And the cheesy wallpaper in the dining room would be a goner. Or I might have an extra bedroom added on to give the kids a little more space. Of course, while all that work is being done I'd like to be relaxing on a beach in Costa Rica. Maybe do a little rain forest sightseeing while I'm at it. I feel relaxed just thinking about it.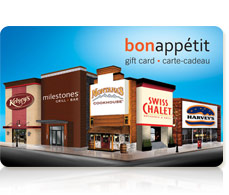 Because I'm sure I'm not the only one who dreams of doing a little (or a lot) of work around the house, we are hosting a mini Reno-cation contest right here at Growing Your Baby. One lucky winner will get a $50 Restaurant gift card and a $50 Home Hardware gift card. Sure it's not a fabulous cruise, but it is a dinner out for two and finally getting that leaky sink fixed.
To enter our mini Reno-cation contest just share what your own ultimate "Reno-cation" would look like. Where would you go and what would you have done? Let your imagination run wild!
Mini Reno-cation Contest Details:
Canadian Residents only
Winner will receive a $50 Cara Restaurant gift card, accepted at Swiss Chalet, Montana's, Milestones, Kelsey's and Harvey's, as well as a $50 Home Hardware gift card.
Our GIVEAWAY ends April 6, 2010, winner will be contacted shortly after. If chosen winner does not respond within 7 days, a new winner will be chosen.
Winner must provide name and address so that prize can be mailed to them.
Contest is courtesy of Royale and Mom Central Canada
Congratulations to our winner Susan Margaret!