Though many of us understand that certain drugs or medical procedures come with risks, we trust that those being marketed to consumers are at least relatively safe. Unfortunately, this isn't always the case. One example seems to be Essure, a permanent birth control solution.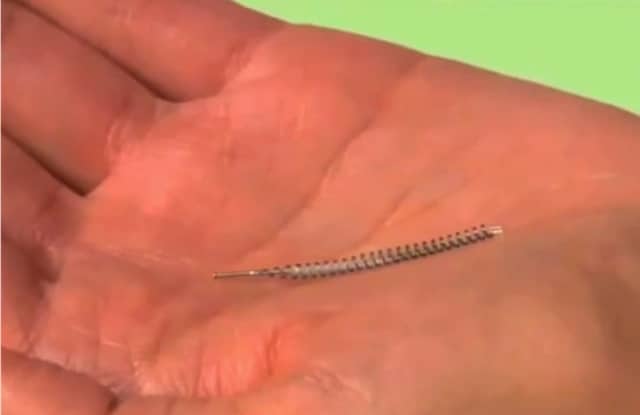 Unlike tubal ligations, which require several weeks of recovery, Essure is marketed as a permanent, non-invasive, non-surgical procedure with no downtime. It works through the use of coils that are implanted directly into the fallopian tubes.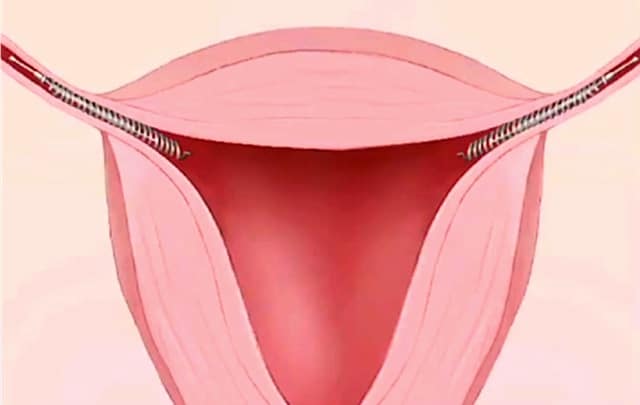 Over the next three months, scar tissue is supposed to form in the tubes, which will block eggs from fertilization.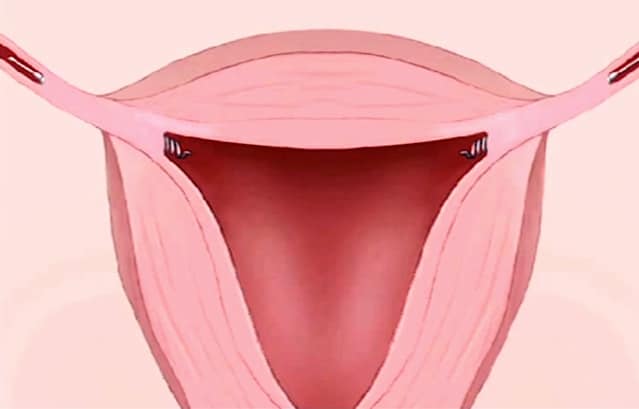 According to the manufacturer, somewhere around 750,000 women have been implanted since 2002. Since 2004, 838 women and doctors have filed official complaints regarding 'Adverse Events' after having the device implanted. Those complaints include:
150 complaints regarding broken coils or coils that have misfired.
Even more complaints regarding the coils puncturing or moving out of the fallopian tubes.
80 pregnancies.
91 reports of women having hysterectomies to have the device removed.
And these are just the complaints registered; there may be many, many more. Seven women recently spoke to KGTV-TV Team 10 about their experiences with Essure – four of which had received a hysterectomy after suffering from severe complications.
"It's a constant pain that doesn't go away," one woman told Team 10. "It felt like barbed wire inside of me," another said. "It's excruciating," said another.

"I couldn't function. I couldn't be a mom to my kids. I couldn't work," Tara Ament, who had a hysterectomy at the age of 30 to remove the coils, told Team 10.

"Every time I would sit down, I would feel like something was poking my stomach," Crystal Arias, from Phoenix said. She had a hysterectomy at 26 because one of the coils had partially migrated out of her fallopian tubes.
Amanda Holt, from Phoenix, had the very same issue.
"One [coil] had migrated and embedded into my abdominal lining. And the other had perforated my fallopian tube," Holt told Team 10.

"I had the Essure coils put in and immediately my body rejected the procedure. My leg started to tremor and I threw up a couple of times," Becky Beesley of Gilbert, Arizona told Team 10.
Within just a few months, Beesley started experiencing serious complications – complications that became so severe that she had quit her teaching job.
"I felt like there were little gremlins…that were just trying to claw their way out," she said.
Eventually, her doctor removed the coils, but it didn't stop the pain. She saw several more doctors before one finally ordered an X-ray, which finally revealed the source of her pain.
"There were still pieces of the coil in my uterus," she said.
She, too, had a hysterectomy to have the coils completely removed.
"It's sad. I try not to cry about it," she said. "This has been a really difficult situation."
Shelly Towndrow, of San Diego, had a similar situation. At first, it seemed like the perfect solution for the mother of one.
"I could have the procedure done and then go on with my normal life," Towndrow told Team 10.
But the same day as she'd had the Essure procedure done, Towndrow started suffering from complications.
"The pain was incredible," she said. "It was like fire inside your body…It felt like cramps in child delivery for days, and days, and days."
It was so bad, Towndrow said, that she couldn't work or live; it felt like she was dying.
"I had no idea what was wrong with my body and all these doctors kept telling me they didn't know what's wrong with my body, so maybe I'm dying," she said.
Eventually, her doctor performed a hysterectomy.
"There was no reason for getting a hysterectomy other than to get Essure out of my body," she said. "They shouldn't be doing this to women anymore – it isn't fair."
Erin Brockovich, who heard about the thousands of Essure complaints, feels exactly the same way. And she's found a way to get involved.
"These women didn't sign up to have hysterectomies," Brockovich told Team 10. "I don't know what else it takes for us to look at a group of women – thousands of them – who are having a problem that maybe something is wrong."
But Brockovich can't bring lawsuit against the company because, back in 2008, the U.S. Supreme Court ruled that you can't sue the manufacturer of a medical device to which the FDA gave pre-market approval.
"I was just astounded at what I was reading and angered that there was just going to be no recourse for these women," Brockovich said about the ruling.
So, she took another approach. She set up a place for these women to share their stories on her website. She's also started a petition for women that want to lend their voices to getting this birth control off the market.
"You have to look at the numbers of women in front of you, all presenting with the same type of symptoms, from excess bleeding to hysterectomies to getting pregnant," Brockovich said. "Women are being harmed. Somewhere we're not being informed appropriately or truthfully."
And she says it's partially the manufacturer's fault for having the nickel allergy testing requirement removed. But it's also partly the FDA's fault for allowing the product to hit the market when it hadn't fully completed its trial period (it completed two years) and for allowing the nickel allergy testing requirement to be removed.
"If you think there's a problem, get it off the market until you fix it," she said.
Becky Beesley feels that it's just a matter of time before the product does even more harm, especially since it is still on the market, despite all of the complaints.
"I really feel like Essure is a ticking time bomb," she said. "You never know what's going to happen or when it's going to happen."
Bayer Healthcare, which was bought out by Conceptus last June, refused an interview with Team 10, but they released a statement that said their product is safe, cost-effective. They also stated that the nickel warning is still listed in the product information, despite the fact that allergy testing is no longer required to be done before having the procedure.
"At Bayer, we care about our patients and take the safety of our products very seriously," Bayer said in their statement to Team 10. "We are saddened to hear of any serious health condition affecting a patient using one of our products, irrespective of the cause. Essure was approved by the FDA in 2002, and has a well-documented benefit-risk profile with over 400 peer-reviewed publications and abstracts supporting Essure's safety, efficacy and cost-effectiveness…No form of birth control is without risk or should be considered appropriate for every woman. It is important that women discuss the risks and benefits of any birth control option with their physicians."
While Bayer is definitely correct – no birth control option is without risks – something that is causing THOUSANDS of complications, including total hysterectomies, should be pulled off the market and looked at again. It should only be placed back on the market when the risks are reduced.
Related Articles:
---
[ad]