I love wooden toys. Love them. Their timelessness charm and endless play options make them ideal for kids of all ages.
Tinocchio's wooden toy shop is filled with unique items to help little ones meet their milestones. From puzzles and stacking games to lacing toys and creative games, this shop, which is based in Israel, designs a bevy of products for all skill levels.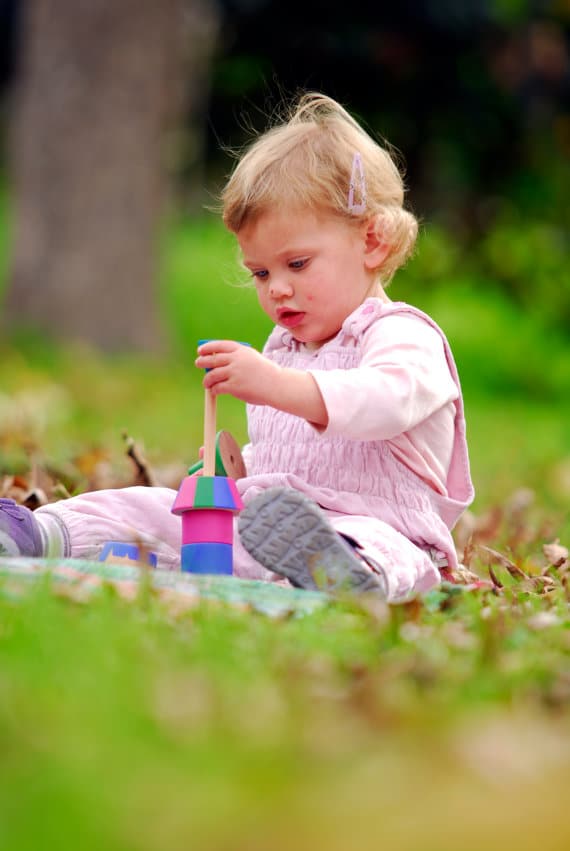 Created from water-based, lead-free paints and finished to the highest of standards with water-based lacquer, these toys are both safe and perfect for igniting little imaginations.
Their signature piece, the Stacking Doll is designed in three different sizes. This bold, charming figure is perfect for learning and developing fine motor skills. Little ones thread beads on a rod to make a doll of large wooden beads in a rainbow of colors.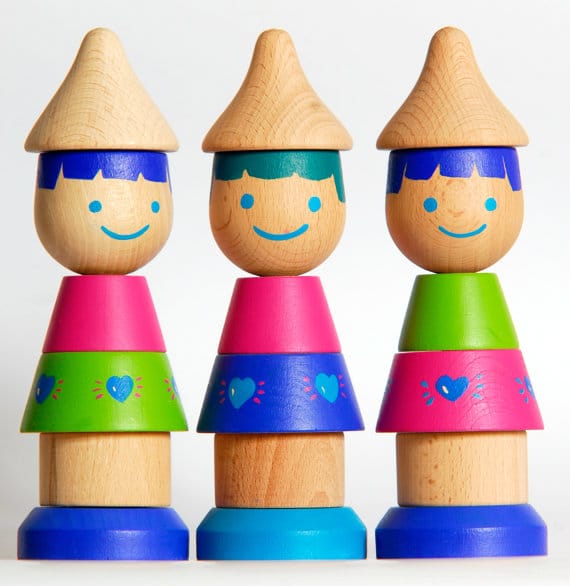 Plus you can add the box($14) that doubles as a sorting toy!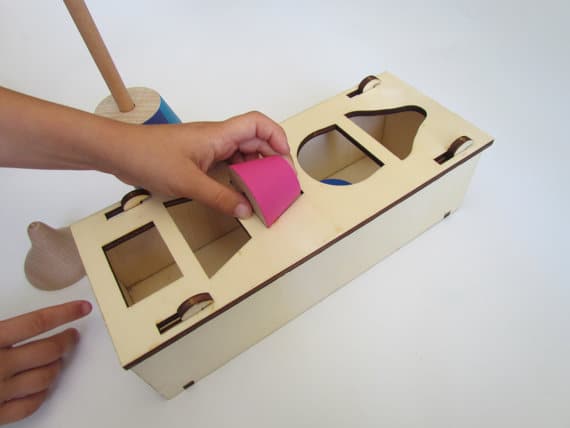 Older kids can master their balancing skills with one of their puzzle/balancing toys or with one of their lacing toys.
For more of their colorful toys, please visit Tinocchio's ETSY site.
---