It was just a couple weeks ago that Adele swiped all the music awards for her latest super hit single. But giving some tough competition  to the singing sensation is two-year-old Makena whose rendition of 'someone like you' has created quite a fan following in the online world.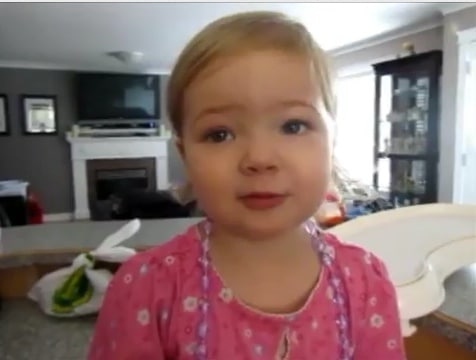 Dressed in a sweet pink dress with a string of pink beads around her neck, Makena's video on Youtube is what people are hitting the most in the last few days. The Canadian toddler grabs attention from the very first moment as she soulfully sings her version of the hit single
Someone like you is a single from Adele's album 21 that was her first number one single in UK and US. For little Makena the song also seems to be working in her favor as millions tune in to watch the star- in- the- making sing.
Makena's mom Heather Fedorick uploaded the video two weeks ago and since then 1 million people have viewed it online. They have also not forgotten to leave their words of encouragement through comments.
One such comment said, "She is so cute, when I watch her singing, I think that life is beautiful.'

Another added:' I just don't have words enough to say how gorges she is and i really hope that the world will see all her beauty and sunshine she has, i wish her all the best, she is definitely very special!
Adele wrote the song after the 23 year old broke her relationship with an unnamed ex-boyfriend. The song that touched many hearts has lyrics like 'Never mind I'll find/ Someone like you / I wish nothing but the best for you, too / Don't forget me, I begged, I remember you said / Sometimes it lasts in love, but sometimes it hurts instead.'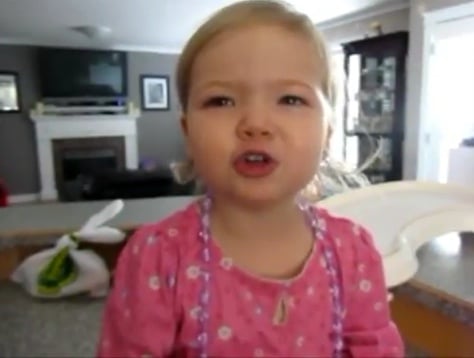 However in Makena's voice the same words take on a cuter and funnier tone than they are intended to. The childish voice only adds to the innocence.
In the video there are also times when Makena falters and even as her mom is quick to help her, the toddler is not panicky and rather manages quite well to keep up the performance without a hitch.
Hopefully in a few years from now, this shining star will be recording her very own hit single.
Related Articles:
---
[ad]