One Calgary couple is calling on the government to ensure the safety of their facilities after their daughter fell into a septic tank through an unsecured lid during a vacation pitstop.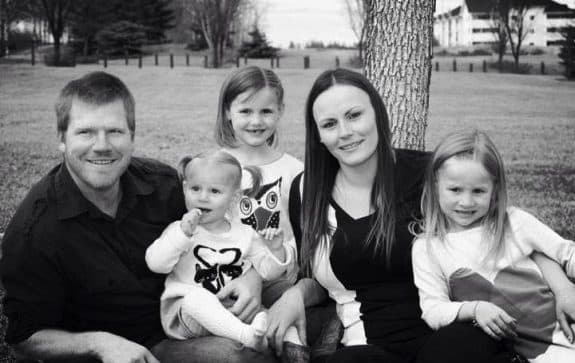 Trevor Pickersgill, his wife, Denaie McCarthy, and their three daughters were on their way to visit family in Regina when they stopped at a rest area for a break and a picnic.
His kids were running around the visitor's center playing and stood on top of a septic tank lid, about half a foot off the ground. That is when his youngest, Nataya, plunged down the hole.
Denaie was standing with the kids and tried to catch Nataya, but was unsuccessful. Trevor immediately ran over and jumped in after his toddler.
"She was eight feet down in sewage water," Trevor told the National Post. "I grabbed her by the leg and saw her big bug-eyes looking at me. Then she started crying."
Staff and passersby rushed to their aid and threw down a rope, which the quick thinking dad used to hoist his daughter to safety and then pull himself up.
Police and paramedics came quickly. A woman with Tourism Saskatchewan later called with an apology and reassurances that the lid would be fixed, Pickersgill said.
Thankfully Nataya only sustained a two-inch gash on her head, but the family drove back to Alberta to have her checked at Alberta Children's Hospital.  Their fear was there could be a bacterial infection.
Now they're questioning why the septic tank lid was left unsecured, especially in a public area on provincial land.  Shortly after the accident they returned to the site to ensure the lid had been properly secured and it was.  But they think more could have been done to ensure the whole incident didn't happen in the first place.
"There should have been a steel grate on it, too. Or why couldn't it be fenced in?" he said, adding he never received an explanation as to why the lid was loose in the first place.
"I don't want to put the blame on anybody in particular," Trevor told the National Post. "We are pretty strict with our kids, we're always with them . . . but this can happen to anybody."
---
[ad]
Save