Playmobil is known for it's incredibly realistic kids play scenes.
They create some of the most elaborate toy re-creations of places we visit in real life.
Here are some of our favorites:
The Suburban House: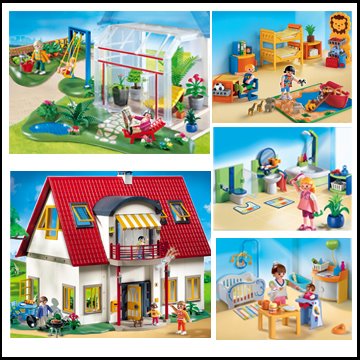 This two-story house with attic windows that tilt, expendable marquee, garden, a functioning doorbell and grill.
Also available is a backyard and many room furnishings.
Nautical Expedition: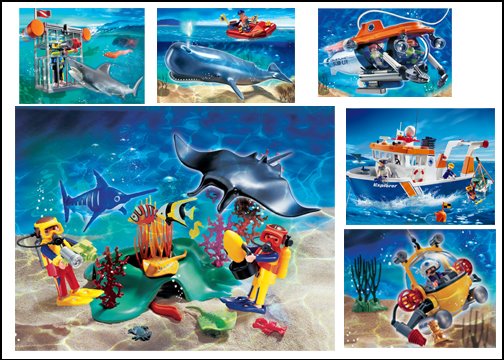 The expedition ship floats on water, comes with a functional anchor winch and can be upgraded with the Playmobil Underwater Motor.
The research submarine explores the deep seas and it comes with an underwater motor with two arms that grasp.
Accessories include an underwater observation tank, research sub, research ocean crawler and some marine life.
Animal Clinic: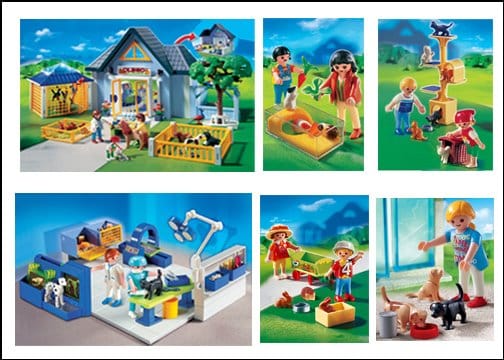 Children can help the veterinarian treat animals at the animal clinic. The set includes 3 figures, a pony, peacock, birds, puppies and rabbits.
Also available Vet operating room, Vet with Car and an Animal Nursery
---
[ad]