Sleeping peacefully in his mom's arms, baby George King looks to be 6 months old. But instead, he is only 6 weeks old. The stalky guy surprised everyone when he arrived weighing 15.7lbs. Double the size of an average newborn, his shoulders got stuck during delivery, leaving him without oxygen for 5 minutes.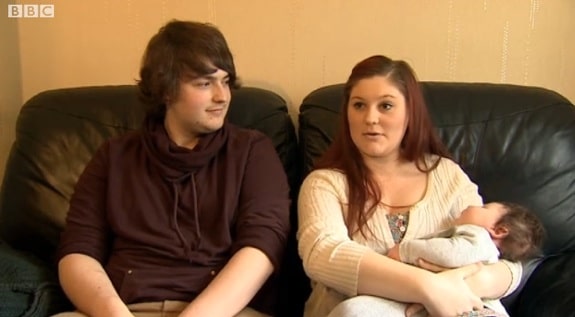 "When his head was out that's when they realized that he was so big and then his shoulders got stuck. And then that is when everything kicked off," the baby's mom Jade told the BBC. "There was about 20 doctors in the room and that's when it got a little scary."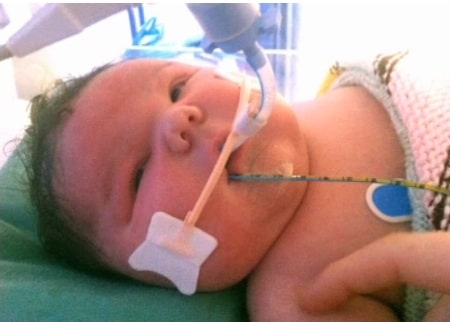 After his arrival, he was transferred to another hospital where he stayed for four and a half weeks. While he is still be monitored by a doctor, his parents say all the signs are good.
"He has had an MRI scan and they have said that there is not anything major or abnormal showing up in the scan. Again it might be that he is a little bit slow with his learning and things like that. Hopefully it's just minor little things," Jade said.
Doctors are still trying to figure out why George was so big. It doesn't run in the family. His mom was just over 6lbs when she was born and his dad was just nine.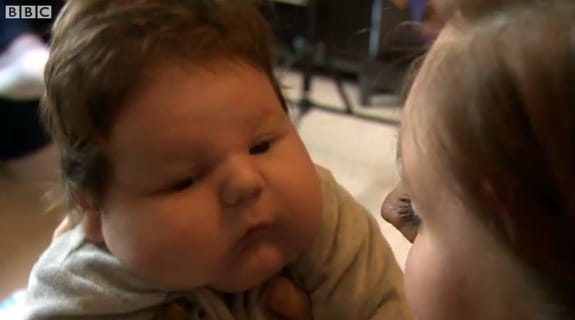 Jade has packed away all of the tiny clothes she had laid out for George before he was born. For now, there are no plans to have another baby as they have their hands full with this one.
Only one baby in the UK has been born heavier than George and he was just an ounce bigger.
---
[ad]