In general, more women are opting for a home birth, but there is one sect of home birthing that is on the rise, and it isn't a good thing.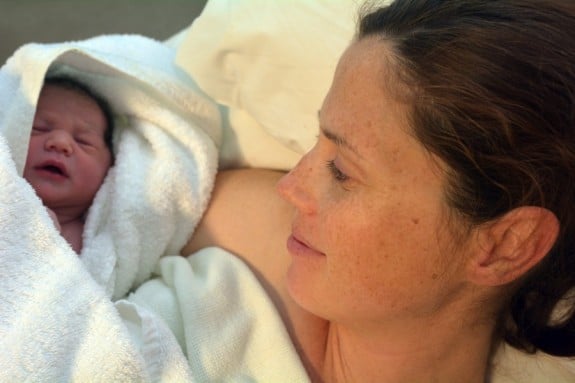 According to authors on a recent study, the number of unassisted home births—those done without the aid of a physician or midwife—have increased by 79 percent over the last five years. And though the numbers are small, going from about 5,000 reported in 2007 to 8,800 in 2012, study author Dr. Amos Grunebaum, director of obstetrics at New York-Presbyterian Hospital says the increase is "concerning."
"Unattended home births are usually associated with adverse outcomes," Grunebaum told HealthDay.
The information for the study was gathered by accessing birth certificate data from the U.S. Centers for Disease Control and Prevention. Unsupervised home births were defined as those not attended by a midwife, physician, or other doctor.
More than 24 million births occurred from 2007 to 2012. Of those, about 141,000 were home births, and about 30 percent of those were unsupervised. The increase was found to be higher in women that already had a child (82 percent) than those having their first child.
However, one expert said that the data is somewhat flawed because it didn't take into account the reason behind the unsupervised birth.
"The study is incomplete in that it doesn't answer why there was an increase in unattended birth," Dr. Paul Burcher, an associate professor of obstetrics and gynecology and bioethics at Albany Medical College in Albany, N.Y., told HealthDay.
He speculated that some of the increase could be due to the so-called "free birth" movement in which prospective parents are actively choosing unassisted home births. He says another possibility is that some of the births could have been attended by midwives in states that didn't allow them, so the parents signed off on the certificate instead of the midwife. And, as we all know, sometimes babies come on their own time, and in the place of their choosing, which could also be a factor.
"You can't capture what's going on with home births with birth-certificate data," he said.
Yet, regardless of the reason behind the increase, Grunebaum and his researchers are concerned. Part of this is due to the fact that unsupervised home births come with higher risks, including newborn death. And guidelines from the American College of Obstetricians and Gynecologists state that hospital and birthing center births are safer. They also say that, should a woman still wish to go through with a home birth, she needs to be generally healthy, not carrying multiples, and not have any other potential risks. And they should receive assistance from a midwife or physician.
"I would not recommend home birth," Grunebaum said. "I don't think it's safe."
He says that women who wish to have less intervention make their requests known at the hospital. That way, they can have a more home-like setting with emergency equipment and personnel, if necessary.
Related Articles:
---
[ad]