Active parents looking for a buggy that will grow with their family will love Veer's new Switch and Roll Stroller. I previewed it in Las Vegas at the ABC Kids Expo. The video is below:
The switch seat can be used from birth with the newborn insert. It reclines to three positions and can face you or face out. Veer has added dual shock absorption on the back to give your child an even smoother ride over bumpy terrain.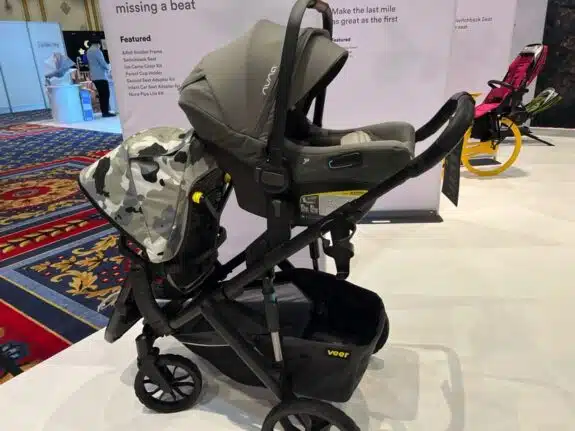 The Switchback seat can be used on all of Veer's frames including their jogger and their wagon. Parents can also use it on the back of a bike, as a booster chair, or just as a seat if they're going to the beach with their chill frame.
The stroller features an adjustable suspension that can be configured based on the weight of your child.
The basket on this stroller will hold everything you need for a day out and it includes a zippered pocket at the front for your wallet or keys.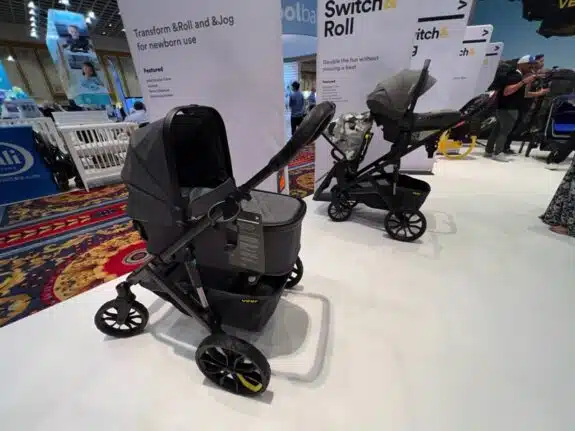 As a double, the Switch and Roll can hold a 40lb child in the front seat. It will also take a bassinet and car seat, two bassinets, two car seats, two switch seats, and a variety of combinations in between.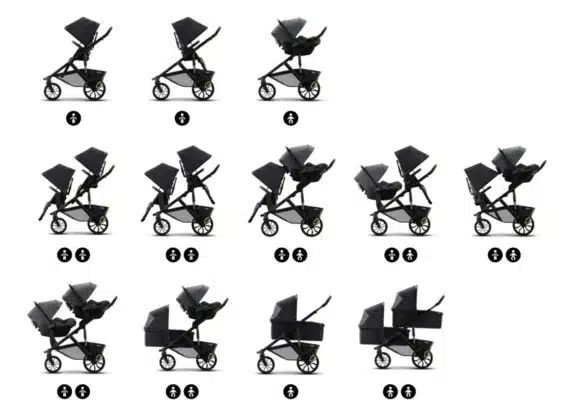 The Switchback &Roll Stroller Frame is $499. Parents can add the Switchback seat for $399. The versatility of the system means that each piece can be moved across all of the Veer's gear, which saves in the long run.
Meet the jogger below: