While at the ABC Kids Expo in Las Vegas last week we previewed the newest jogger from Baby Jogger.
Designed for two, the Summit X3 features some great options for active families.
Starting at the top we love the newly designed double canopies. Baby Jogger has added ventilation panels on both sides to take advantage of the crosswinds along with a third panel that serves as a peek-a-boo if your kids are sleeping. Best of all, all three panels have magnetic closures.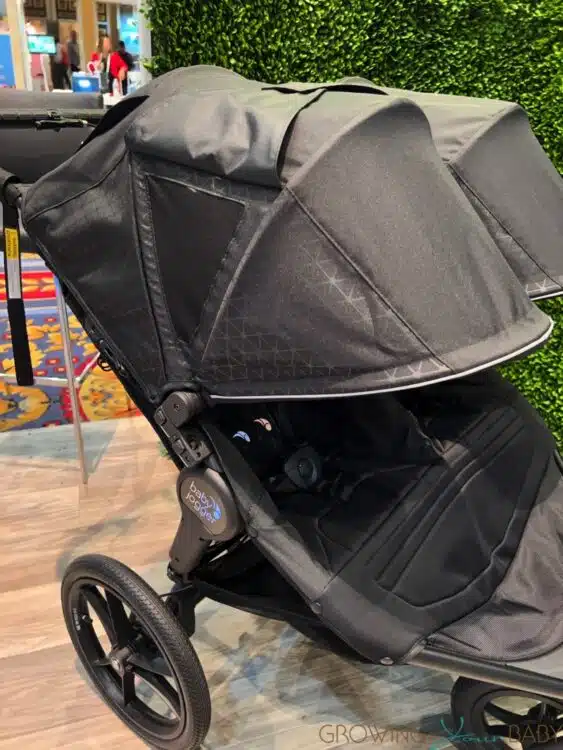 The handle comes with a deceleration brake to give you more control while going down hills.
Each seat has its own recline, which is perfect for when one wants to sleep and the other doesn't. At the back of each seat, Baby Jogger has added another vent panel which allows for more airflow through the seat on hot days.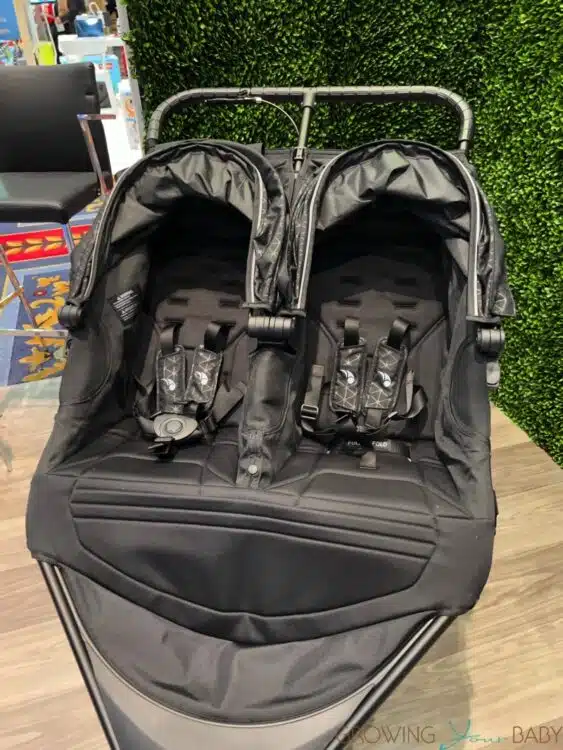 As expected, the fold is easy to do by pulling on the straps in the seat. Once deployed, the seat folds in half making it easy to store. To further reduce the footprint you can also pop off the stroller's back wheels.
With three large air-filled tires, this stroller is designed to go over any terrain. The front wheel also locks for bumper roads or trails.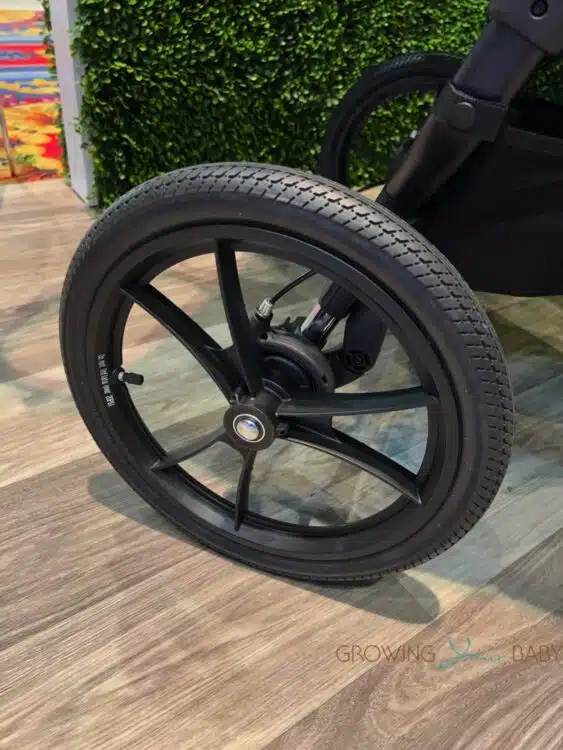 Parents of an infant and a toddler will love that you can use one of the seats with a car seat. With the infant seat attached, the stroller is only designed for mall and park use.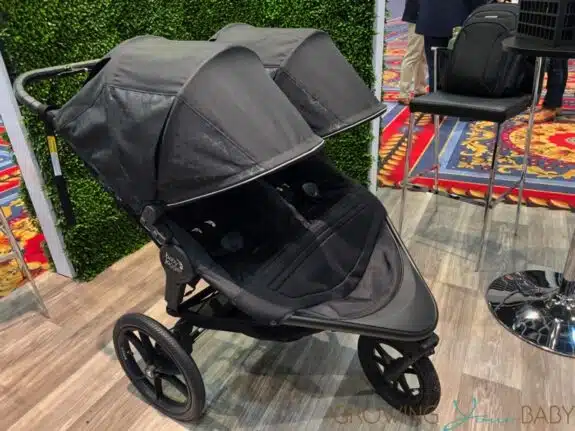 When the Summit X3 is launched in June it will be $749.
Related Articles: