There are really cute things that babies do, crazy things that fascinate them . . . but as adults, we have a responsibility to ensure that those fixations and interests stay within the boundaries of safety. Apparently, Courtney Steward had forgotten that very important rule. She also posted her lapse of judgment on Facebook for all to see, and has been placed under fire by her local community, as well as the rest of the world.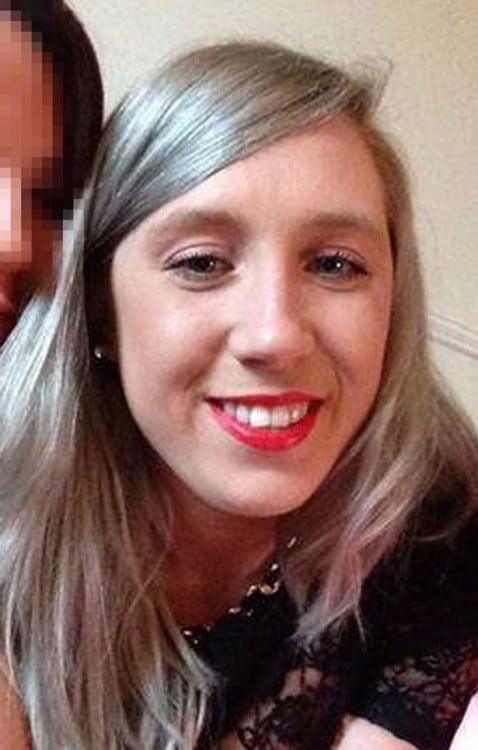 According to Courtney, the boy is small for his age and had crawled into the machine on his own accord. She didn't apologize for letting him in there, for allowing the door to close (or so it appears in the photo with a hand possibly holding the door shut), or for posting the photo on Facebook while speaking with Daily Record. In fact, she seemed a bit upset that everyone else didn't find her joke funny.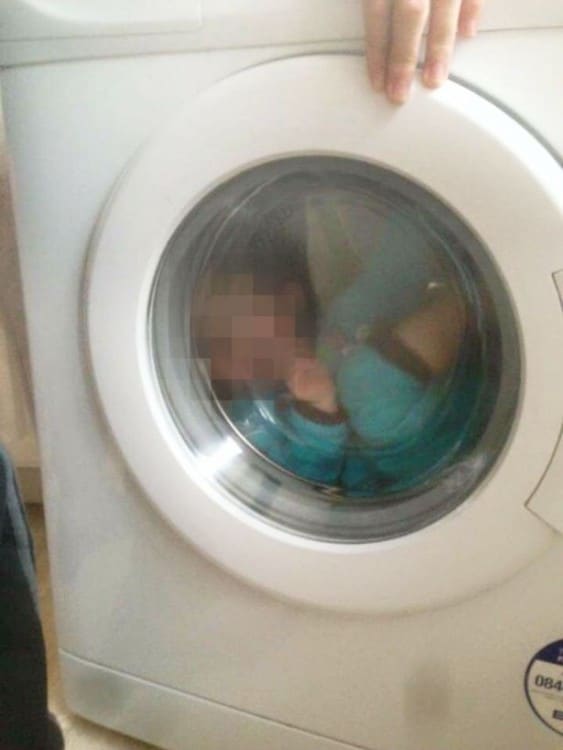 "He is clearly laughing in the pictures. So I don't understand why somebody took that picture as – well, I don't know what they took it as. What did they think I was doing to him? Taking him for a spin? He's got a bit of a washing obsession. Anyone who knows him know he's got a washing obsession," Courtney said. "I don't know who reported it. I really don't know why they would do that. I think it's absolutely ridiculous . . . We took the picture and it was a laugh."
But no one else is laughing.
"It was terrible to look at," a member of the public that had reported the Facebook photo to Daily Record UK said. "For anyone, let alone someone who is also a parent, to take a picture like that and stick it on Facebook for a laugh is unbelievable. It's no wonder people are angry about it. People in the town have been talking about it because anyone who has seen it has been left shocked."
The public was so outraged, in fact, that apparently someone attacked Courtney in front of her own home over the photo. The alleged assailant reportedly called her a "nutter" and was reportedly arrested after the alleged attack.
The photo that caused all the outrage is no longer on Facebook; Courtney apparently took it down after being reported to the police, but she also lashed out at the folks that reported her. And again, she defended her decision to allow the boy into the washing machine and take the photo.
"Who phoned the police and said [name omitted] was being abused in this pic," she asked on social media. "For anybody who knows [him] they'll know he loves washing machines. So take a good look at your life first hen."
But, interestingly enough, she didn't have the same amount of hostility toward the officers that stopped by to investigate.
"It's horrible having the police at the door thinking you're a bad person. I was shocked, but in a sense I'm glad they didn't just take it as a joke and not come and see me. So I was thankful in that way," she told Daily Record. "A male and female officer were here asking me questions for more than an hour."
A spokeswoman for the police did confirm that they spoke with Courtney.
"Advice was given. Relevant child care checks were made," the spokeswoman told Daily Record.
We hope that advice at least had something to do with how, whether or not the door was shut or closed, whether or not the machine was unplugged, the boy never should have been allowed in the machine, let alone had his photo taken and posted on social media.
Whether she considered the situation "safe" at the time or not, she set a precedence with the child and he may very well try to climb into plugged in machines, putting himself in immediate danger. This dad learned it the hard way, and we would hate to see any other parent ever have to go through a similar predicament, especially if it really was meant to be a "joke."
Related Articles:
---