For years parents have had complaints about the 'hospital sample bag', which normally includes formula, a diaper, creme, baby shampoo and a parenting publication. Studies have shown that moms want a sample bag when they are discharged, but is formula really something that is useful to all families?
We have put together a list of items that should be included in the sample bag sent home with parents. In 2009, it was found that 87.5% of women between the ages of 15 and 55, who gave birth in Canada from 2005 to 2009 breastfed their most recent baby.
Knowing this, the sample bag should include items that will help these moms succeed like,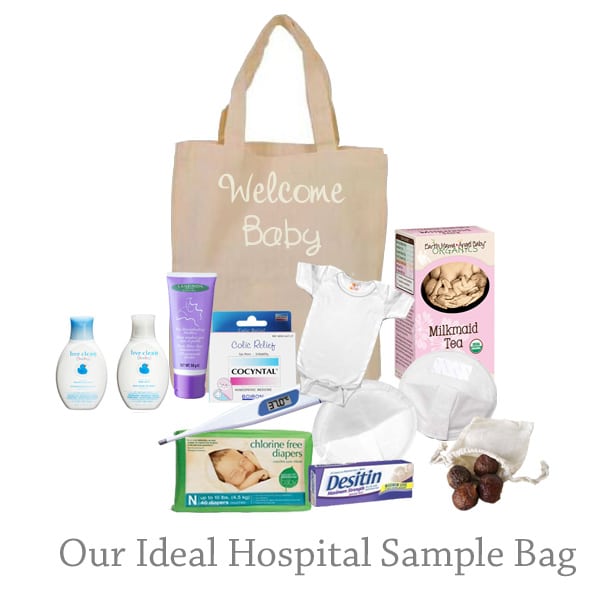 Nipple cream
Breast Pads
Bum Cream
nursing tea
a onesie
chlorine free diaper sample
chemical free bathing items; shampoo, body wash, body lotion
thermometer
starter pack of soap nuts
Colic remedy such as Boiron Cocyntal
In a cotton tote. While all these products don't have to be together they would be useful to any new parent. The brands shown here are also not specific but ones we like.
What do you think? Is there something you would add?
---