And baby makes four! Congratulations are in order for Alyssa Milano and her David Bugliari. The couple welcomed their second child on Thursday – a baby girl!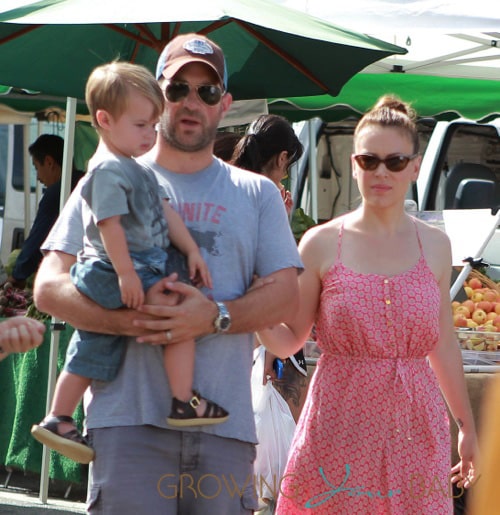 Hollywoodlife.com is reporting that Elizabella Dylan Bugliari arrived on September 4, 2014 weighing a healthy 7 pounds, 7 ounces – measuring 19 1/2 inches long.
"Mommy and baby are doing wonderfully," her rep told the online magazine.
Alyssa tweeted about he exciting news saying,
My daughter! My daughter! My daughter! Elizabella has made my heart swell and ache with love. Thank you for your sweet messages?
The new baby joins David and Alyssa's two-year-old son Milo.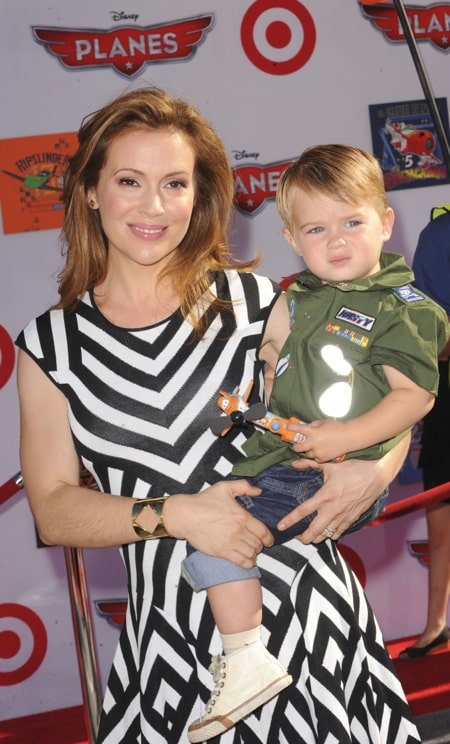 On Saturday morning the new mom shared a photo of her two kids with a note that said,
'Milo meets his baby sister for the first time.'