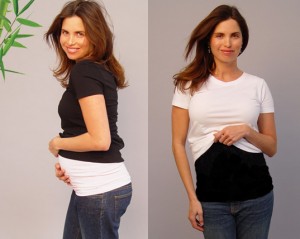 Growth during pregnancy and delivery are two of the things that expectant mom's worry about most, but Baby Be Mine Maternity has come up with a solution to help you look and feel your best during this exciting time.
The Baby Be Mine Belly Band is a favorite maternity accessory that allows you to be worry free when you are stuck in between your regular clothes and maternity clothes.  Designed with your comfort in mind this little beauty will cover any gaps between your tops & bottoms by adding length & cover those ugly elastic waistbands or unbuttoned pants. Available in a variety of colors and prints this fabulous belly band is a must have.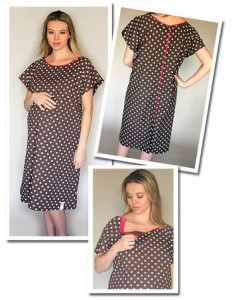 We all know that that hospital gowns are awful, uncomfortable and at times embarrassing.  While you are in labor, the last thing you need to be doing is constantly adjusting, strings untied, shoulder falling down and retying those horrible strings or asking someone to do it for you! You want comfort, you want to feel covered, and you want to feel prepared -not mention feeling good about yourself!
A favorite of many celebrities, the Baby Be Mine Gownie is the perfect solution – you can look great for those new baby pictures without worrying about flashing "oop's shots" sent to all your family and friends. So just say "no thank you' to that tatty old gown and put on something from home, it feels great, clean and stylish – and yes! You can look stylish when giving birth.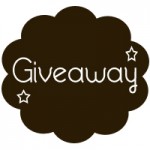 GIVEAWAY: Baby Be Mine Maternity is offering one Growing Your Baby reader the opportunity to win both a Belly Band & Gownie.
Congratulations to our winner: Andrea
---
[ad]