While most infant bath tubs normally cost under $30, Italian design firm BluBleu has create a bath fit for a prince or princess! Priced at around $2,700 the MagicBath baby jacuzzi is designed to bathe your little one in a million bubbles for the first year.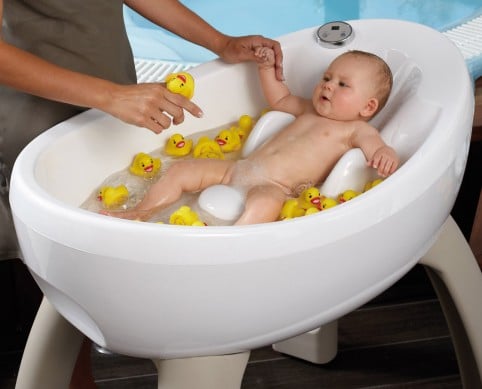 This standalone acrylic tub features 10 air jets to massage your baby and six underwater LEDs which can be set to beam out blue, green, red or pink light under the bubbles, or cycle through a blue-indigo-violet color sequence in a "magic relax" chromatherapy setting.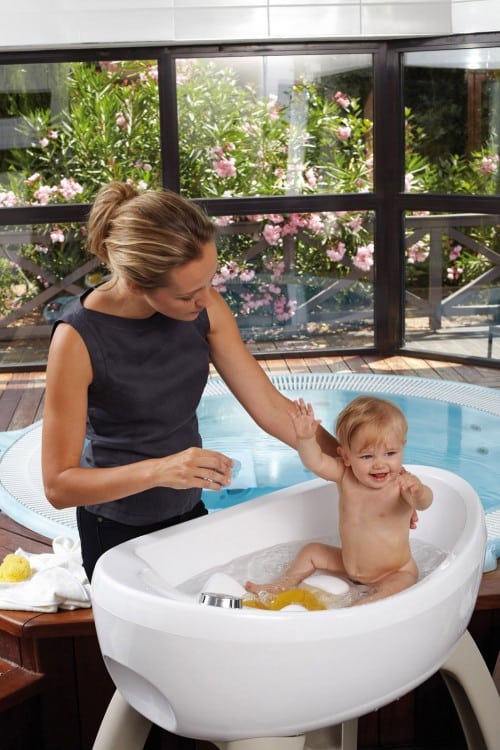 While I think this tub is cute, I would be more likely to splurge on a bigger version that the whole family can use for much longer. Do you agree?
---
VIA GIZMAG