Modern baby company Boon, has introduced some really great new products for Fall.
Rebecca Finell, the head designer, has been hard at work creating more innovative gadgets to keep us more organized and occupied.
Building on their already extensive line, Boon has added to their 4 core markets Feeding, Bath, Storage and Decor.
Here are the highlights: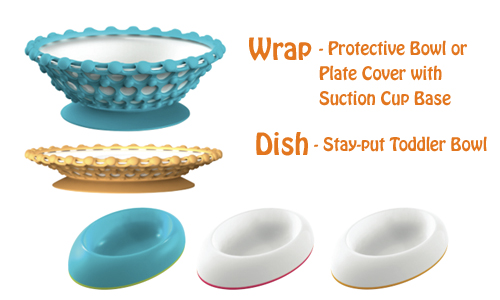 Wrap will make a standard glass bowl kid friendly. It stretches over most standard plates or bowls to protect them in case they mistakenly fall during dinner time.
Dish is an unique edgeless bowl that features a slip resistant base that will grip to any tabletop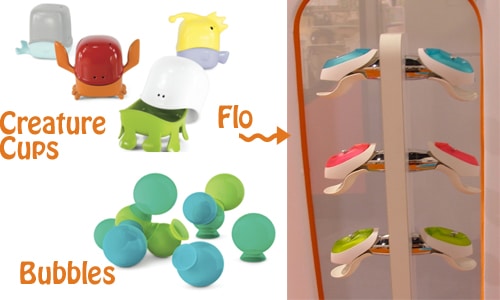 Bubbles are suction cups that will attached to any wall during bath time. The final product will be more transparent like a real bubble and available in 3 colors, 2 sizes.
Creature Cups – This interchangeable bath toy cup set is great for the bathtub or waterpark.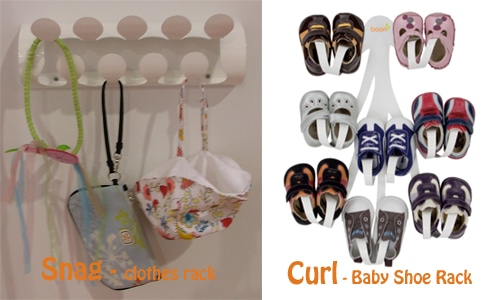 Snag is a 9 hook wall mountable unit that is perfect for backpack, jackets and hats
Curl is a first of it's kind. This supercool baby shoe rack mounts flat on the wall to display all of your baby's cool kicks!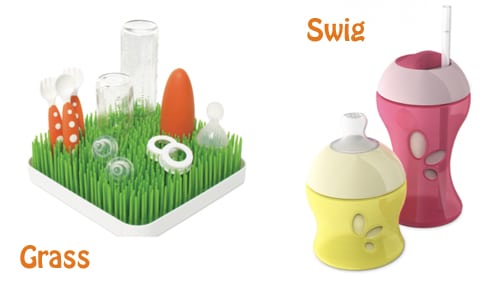 Swig sippy cups come in two sizes with interchangeable lids. Both the spout and straw feature a back-flow valve so that the cup doesn't leak if tipped over.
My favorite Boon product for this season is Grass! This countertop bottle drying rack will brighten your kitchen while keeping your bottles upright for drying. It consists of 2 pieces that are both dishwashable.
Ranging in price from $6.99 to $29.99
---