Famous for their gorgeous designer collaborations, Bugaboo has previewed their latest special edition stroller.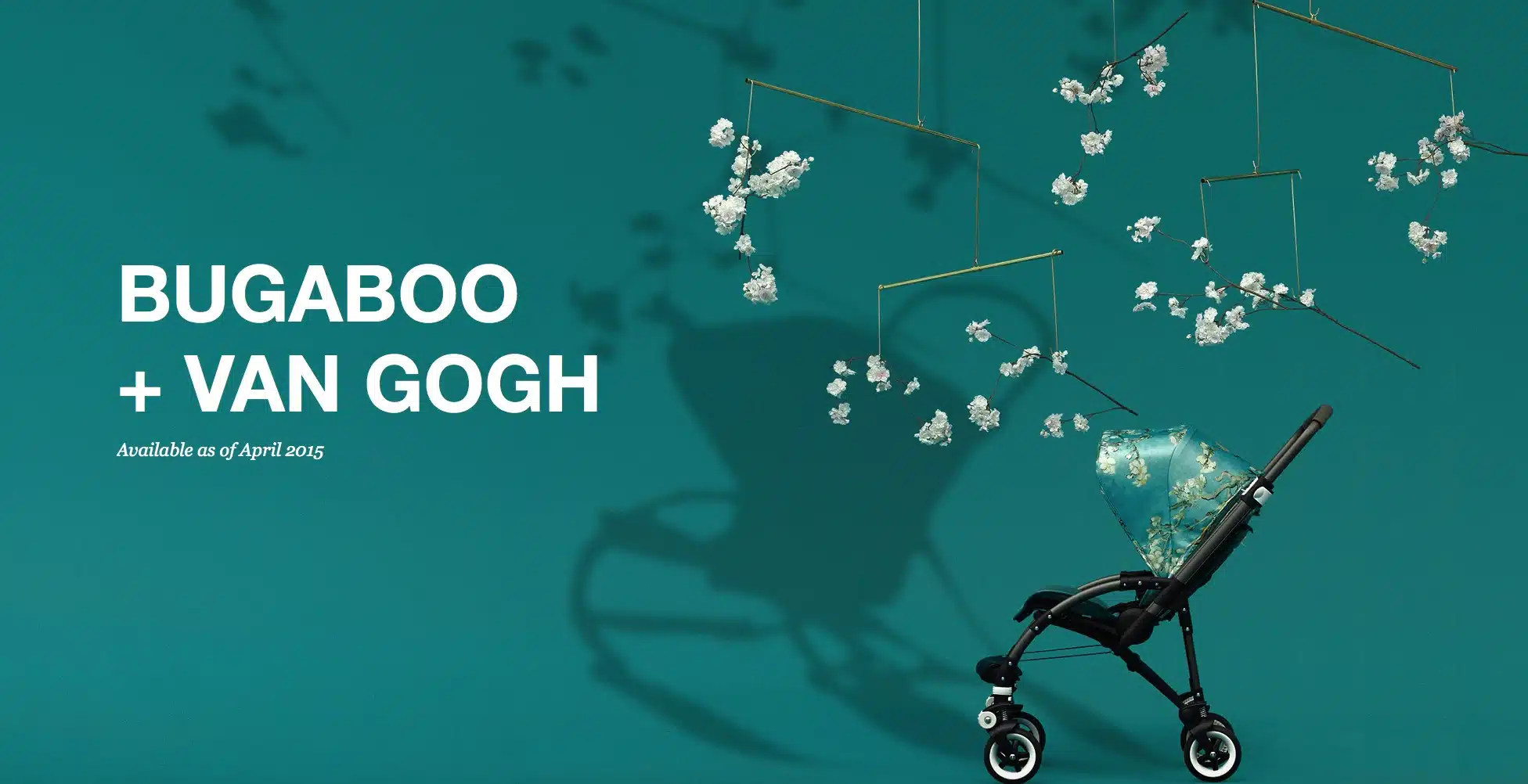 Partnering with the Van Gogh Museum, bugaboo chose the artist's famous Almond Blossom, which represents new life and new beginnings.
The bold, dramatic brush strokes and colours that give van Gogh's work a sense of movement are a perfect fit for Bugaboo. Bugaboo has used the Almond Blossom as the muse for the Bugaboo Bee³ + Van Gogh collection: a fully equipped stroller whose components and accessories are the mobile embodiment of the Almond Blossom painting – and the results are stunning.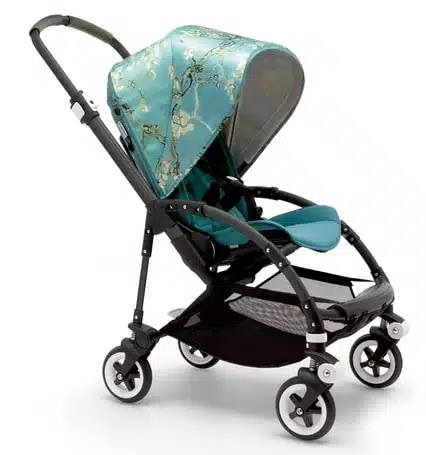 In the past we have featured many of Bugaboo's designer collaborations, but this one is my favorite.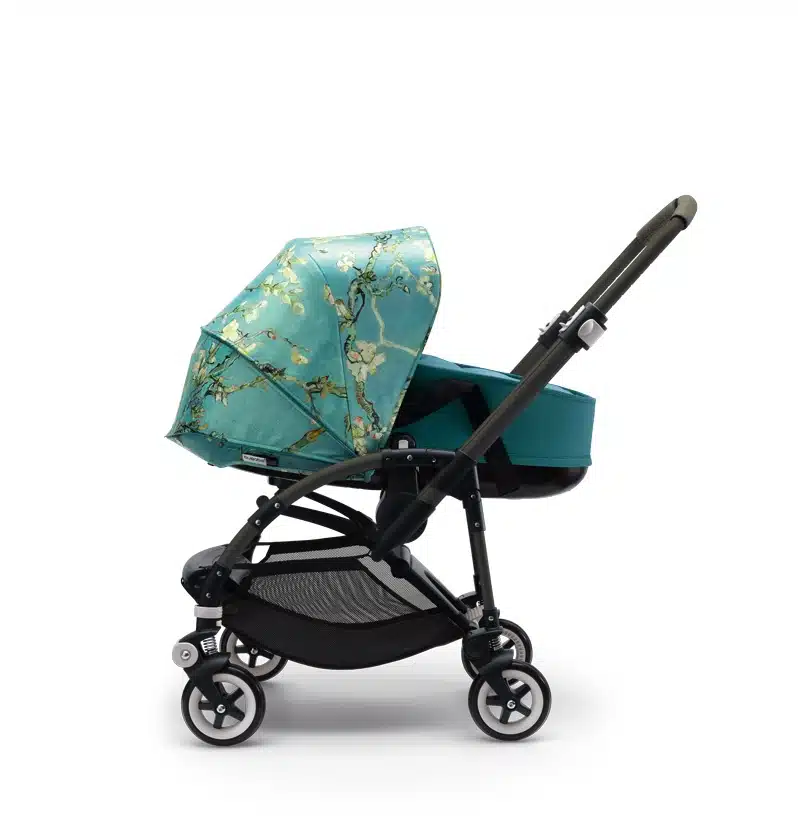 The exterior of the stroller's silk-like sun canopy, the breezy sun canopy and the footmuff are covered in the Almond Blossom print, with a complimentary color on their undersides. The Bugaboo Bee³ + Van Gogh collection adds a touch of nature to an urban setting, breathes a hint of spring no matter what the elements, affords serenity under the starry night of a country sky.
When the stroller hits stores April it will retail for $869. The optional bassinet will be $125, and parents can add the Breezy Sun canopy for $104, and the footmuff for $159.95.
---