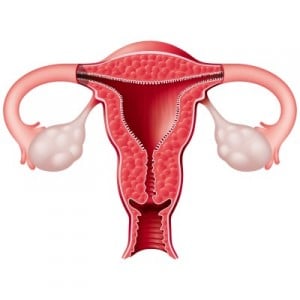 When Emma Leach was diagnosed with breast cancer five years ago she knew that the cure might mean the end of her fertility. To fight against this common side effect, she agreed to undergo a pioneering operation with pieces of her ovaries being removed and reinserted.
Chemotherapy was the only way Emma could save herself after being diagnosed with breast cancer. Unfortunately, the radiation treatment caused her body to go into premature menopause. The treatment should have meant an end to her fertility. However, Emma was not willing to give up without a fight.
When she was first diagnosed, Emma had sections of her then functioning ovaries removed and frozen until a time when her body was free from cancer. Five years later, she has undergone a radical surgery to have those pieces put back in, returning her fertility to her again.
The procedure was carried out by special surgical robots, lead by Professor Kutluk Oktay, a New York-based fertility pioneer. Emma, from London, searched for a year before finding a doctor who was willing to perform the procedure. During it, her ovaries were cut open and the functioning pieces were stitched back inside. Pieces that were too small to stitch back in were injected into her existing ovarian tissue. The robotic arm used was able to perform the fine stitches with more precision than a human arm could do.
'There is no hand tremor – this allows the surgeon to do fine suturing at microscopic levels without having to put patients through invasive surgery.'
Because Emma only had pieces of her ovaries frozen, rather than the entire organs, this operation is being called a partial success. In Denmark, Israel and USA women can have their entire ovaries removed and frozen in such events, however that is not common in the UK.
Now, Emma has begun a website to help other women who are facing chemotherapy. Her site, www.lifeonice.com, tells young women why they should have their ovaries frozen before facing chemotherapy. She hopes that her website will help other women continue to hold onto their fertility and make the best choices for themselves. – Summer, staff writer
Related Articles:
---