With just 10 days left before the start of December the countdown begins!
Families who are looking to start a yearly tradition can purchase an advent calendar that you bring out every year and fill with surprises!
Advent calendars can be done a few ways.  You can use them just as a daily reminder of how many days are left before the big night or they can be filled with treats, small gifts or printed little cards with activities to do every day.  Some advent calendars also act as an activity for kids to do like re-creating Jesus' birth scene or adding decorations to a tree every morning.
We have rounded up some of our favorites!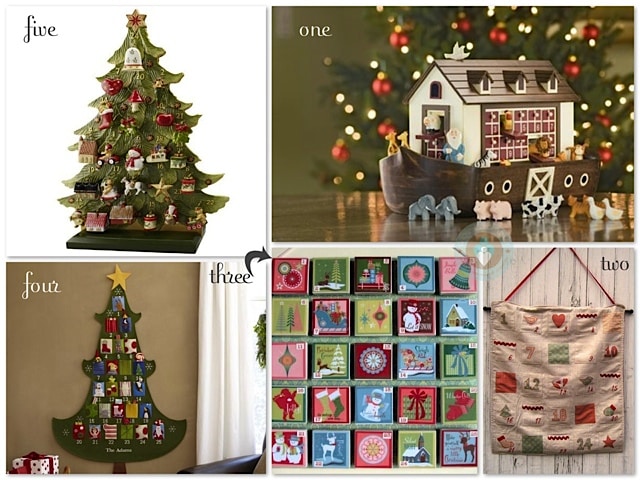 Noah's Ark Advent Calendar – $90 – This charming, interactive advent calendar heralds the approaching holidays with animals from Noah's menagerie. Starting December 1st, open one numbered, magnetic door each day to reveal a new animal. By the time Christmas arrives, all 24 of them will be assembled on the deck, two by two. Includes Noah; one pair each of sheep, elephant, giraffe, cow, rooster, monkey, zebra, pig, lion, tiger, goose, and chicken, plus a pair of doves for the roof.
Christmas Countdown Advent Calendar – $83 – This countdown calendar is sure to bring excitement to each day of December as the holidays approach. Countdown with a new surprise everyday! Made with natural colored linen fabric. Each pocket has a unique appliqued holiday figure or embroidered number.
Advent Calendar Retro Feel Christmas Countdown – $49 – This set comes with twenty five 2″ x 2″ boxes that have been decorated with Christmas retro feeling paper, then numbered to help you count down the days to Christmas. They are ready to be filled with whatever your heart desires. The lids are fully removable so if you want to mix up the days for more of a scavenger hunt you can.
Telluride Advent Calendar– $86  – This felt Christmas Tree has 25 meticulously designed pockets, each sized for a treat, message, or tiny gift.  36.5″ wide x 61″ high.
Villeroy & Boch Nostalgic Ornaments Advent Calendar 2011 – $200 – This advent calendar is our most expensive find, but it is also very elaborate.  It comes with 24 unique porcelin ornaments to place on the tree everyday.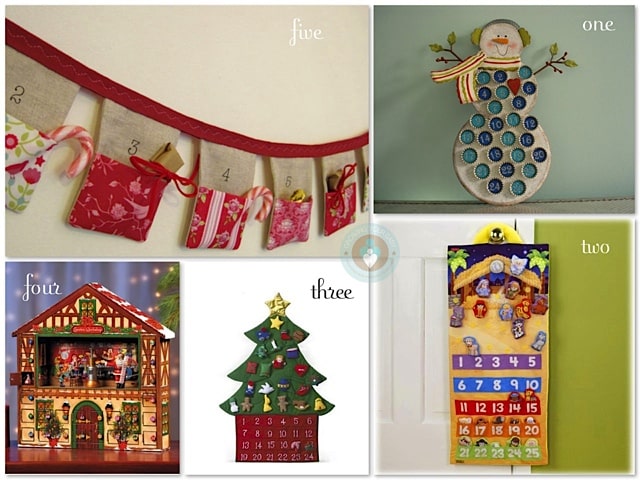 Related Articles:
---
[ad]