There are lots of exciting things happening at Cybex! On top of winning the JPMA for Best In Show for the Aton Cloud Q Infant Car Seat, the company is slated to release 6 new strollers in 2015! We grabbed a sneak peek of their new collection at ABC Kids Expo in Las Vegas last week. Here are the highlights:
This Spring Cybex will enter the luxury stroller market with the Priam stroller.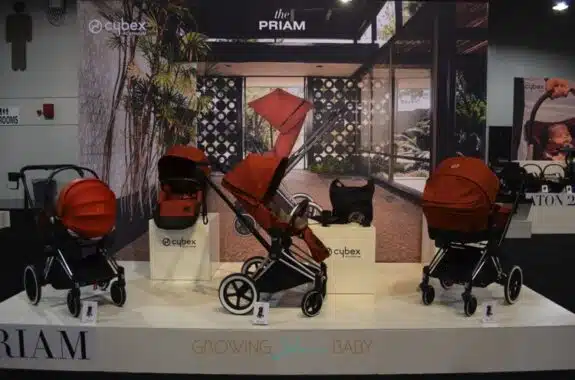 This modular stroller was designed to be customized to a parent's lifestyle. It can be used with Cybex's Aton Q and Cloud Q Infant seats, the Priam bassinet and reversible stroller seat. Parents can also chose the wheel for their lifestyle; light wheels for smooth asphalt, all terrain wheels for bumpy cobbles and as a hybrid solution, trekking wheels for the city and country. More information available in the video below:
Cybex's new Agis M Air 3/4 stroller will be offered in a 3 and 4 wheel configuration. The line features a pivotable bumper bar, one handed fold with adjustable handle, a generous canopy with vented panel and is infant seat compatible. When this collection is released in the Spring it will retail for $259 for the 3 wheel and $279 for the 4.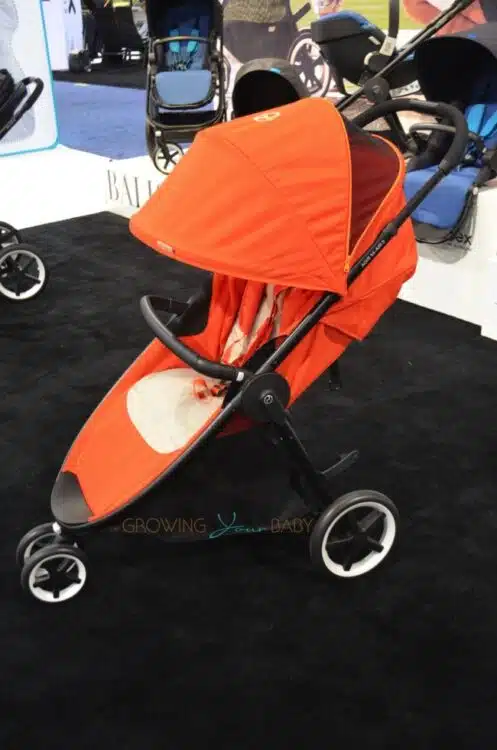 The new Eternis M3 & Eternis M4 strollers will also be offered in a 3 and 4 wheel configuration, but have bigger front and back wheels than the Agis line. This line also features a quick, flat fold, large canopy with mesh venting and is Infant car seat compatible. From birth – 55lbs When they are released in the Spring they will retail for $359 for the 3 wheel and $379 for the 4.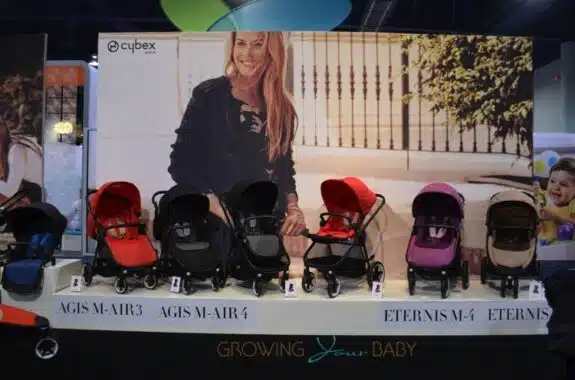 The Balios is Cybex's mid-range modular stroller. Like with the Priam it can be configured for your lifestyle. Parents can chose to use the frame with a bassinet, reversible seat or infant car seat. It was designed with 5 spoke wheels, modern two toned fabrics and a good sized shopping basket.
Please click through our gallery for more images of the new collection!
---