Baltimore fire crews were called to a fire in a two-story Baltimore rowhouse late Sunday night, arriving to find heavy smoke and fire belching from the first and second floors of the home.
Erika Poremski was home when the fire broke out, but had stepped outside to her car for a moment, turning back to see the house in flames. Her 8-month-old daughter Viviana was sleeping inside in a second-story bedroom.
The panicked mom could hear the baby crying, and tried to get inside to rescue her child. Poremski was repeatedly turned back by the flames and suffered burns on her hands and face from multiple attempts to enter the burning structure. Neighbors jumped in to try to help, kicking at doors and windows.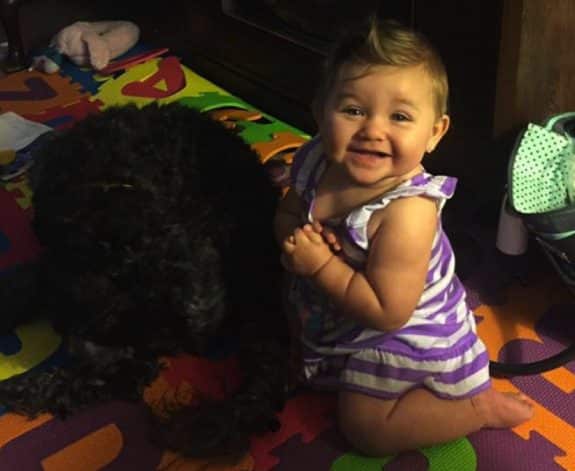 Arriving firefighters learned the infant was trapped on the home's second floor and were able to enter and bring Viviana out. They reported finding Poremski's dog Polo in the room with the baby. Polo was covering the infant with his own body to shield her from the flames.
Paramedics on-scene revived the baby who had burns on her face, arm, and side. She was transferred by ambulance to a local hospital.
Viviana's condition is serious and continues to be monitored day-to-day. A Go Fund Me page has been set up to help the family who have been displaced by the blaze and now face extensive ongoing medical expenses for Viviana's treatments.
Sadly, Polo did not survive the fire. But his brave act in covering the baby made all the difference and gave the little girl a fighting chance.
Pormski says "he stayed with her the whole time when he could have easily come downstairs and out the door." Polo was her "first baby" and she grieves for his loss while being grateful and proud of his last act of courage and love.
The cause of the fire is still under investigation.
---
[ad]