Prepping for baby's first Christmas! Donald Faison and CaCee Cobb were spotted out in Los Angeles on Sunday(December 1) shopping for a tree, and they weren't alone. Their cute-as-a-button newborn baby Rocco got to join in on the fun, too.
CaCee carried Rocco in a handy, graphite colored ErgoBaby carrier, appearing casual and comfy in a pair of dark blue skinny jeans, grey sweatshirt, and brown leather motorcycle boots. Donald was dressed just as casually in a black hoody, jeans, and pair of Nike sneakers.
CaCee had her long, thick blonde locks tied back in a ponytail and opted to wear a pair of black shades to combat the bright Los Angeles sunshine. Rocco was snug and content strapped to her front, while his mom and dad strolled along in search of the perfect family tree.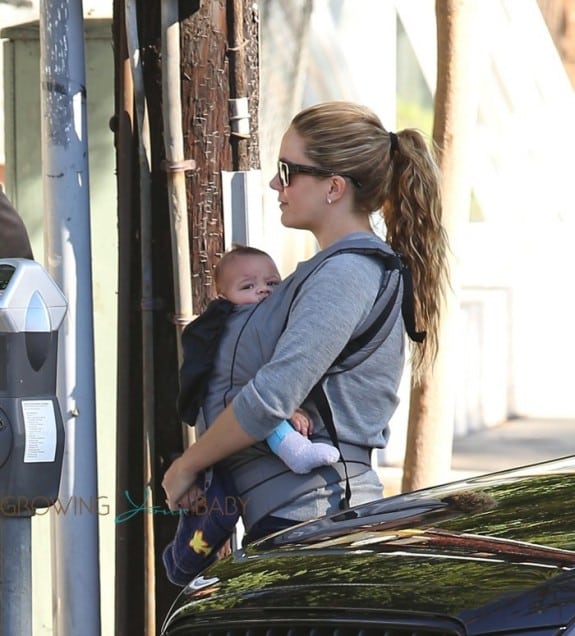 This isn't the first time this season that the family has shown their holiday spirit. On Thanksgiving Day, CaCee shared a tweet with fans, friends, and family, wishing everyone a happy holiday with an Instagram picture of the family, saying, "Happy Thanksgiving from the Faisons!" CaCee and Donald appeared relaxed and happy, with baby Rocco seated on mommy's lap, front and center for the camera.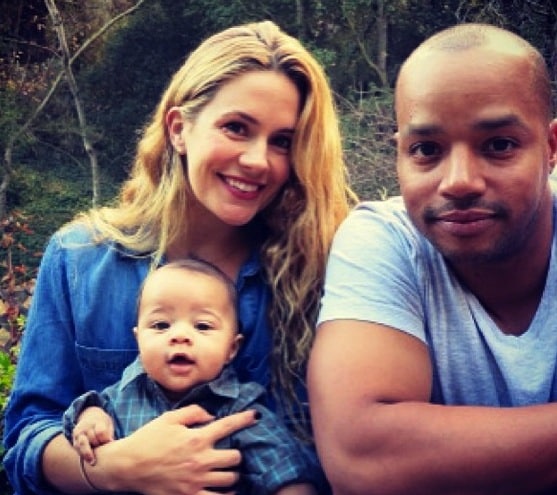 As the couple celebrates the holidays and the close of 2013, they have two film releases to look forward to in the coming year. Donald recently starred in the comedy Let's Kill Ward's Wife and the comedic drama, Wish I Was Here, both of which are currently scheduled to be released in 2014.
{PACIFIC COAST NEWS}
---
[ad]