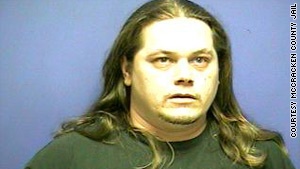 Larry Long spent his evening smoking marijuana and drinking whiskey. He followed up the good time by sticking his 5 month old infant in the oven, leaving the child there until 5 AM.
The child's mother, Brandy Hatton, awoke the next morning to the sound of her infant crying. She found that the baby had been placed inside the oven and left there during the night. The oven door had been left slightly ajar, and the oven had not been turned on. The baby was transported to a local hospital where it was found to be unharmed physically.
Long called a mental health crisis line when the infant was discovered, rather than an emergency number. The psychiatric facility that maintains the line then contacted the authorities about the infant. Long believed that the marijuana he had smoked was laced with a hallucinogen and was to blame for his actions.
Police have removed the infant from its mother's care and awarded emergency custody to a family member. Long has been charged with first degree wanton endangerment and faces a $10,000 fine for his actions. – Summer, staff writer
Related Articles:
---