Parents who are looking for an eco-friendly, modern nursery may like Kukuu's bird&berry collection.  The basic element of the line is a stylised branch with berries onto which a bird lands. This cute detail paired with a large number of practical pieces, makes it a great option for families who want a clean, smart look for their kid's rooms.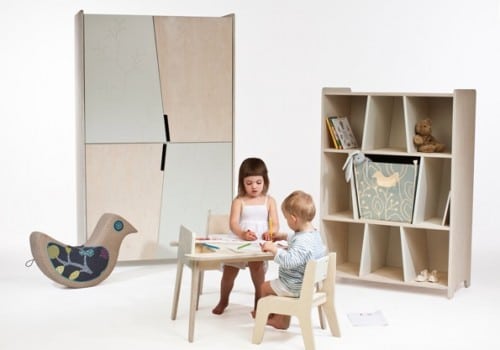 Manufactured from European birch plywood and MDF (medium density fibreboard) and surface treated with water-based, non-toxic finish, this cute set will grow with your child.
The KUKUU collection evolved as practicing architect and designer observed how their kids began to crawl, tried to stand up, and then took their first steps – the child gave a signal, its parents understood it and later acted on it as professionals.
The crib can be easily transformed according to child's needs and age, by removing the front rack and attaching sides for the child's safety.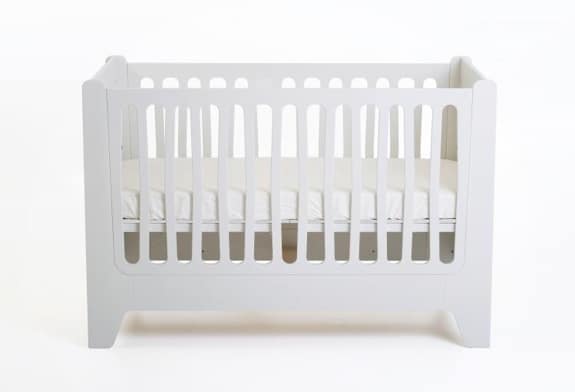 The bookshelf has been designed with fun angled shelves, which could divide all of your children's favorite collections.  Dr. Seuss, Curious George, Mercer Mayer and Franklin could each have their own space and there still would be room for many, many more favorites.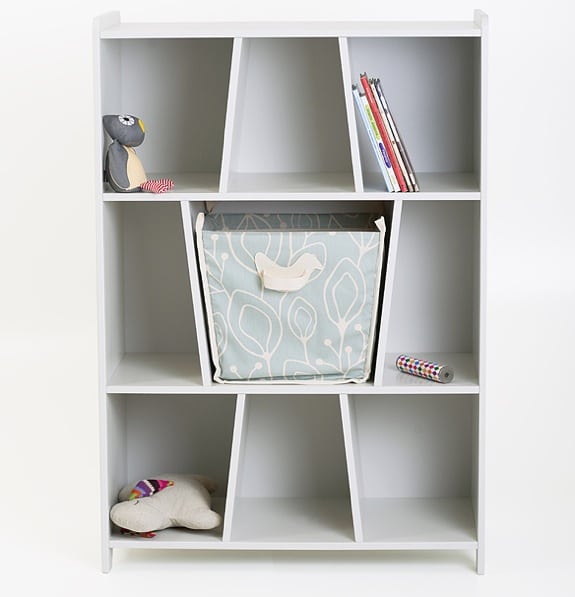 The versatile changetable can be transformed into a storage unit when your baby grows out of their diapers.  A fabric basket is ideal for storing supplies and two drawers will ensure that a fresh supply of clothes is close during changes.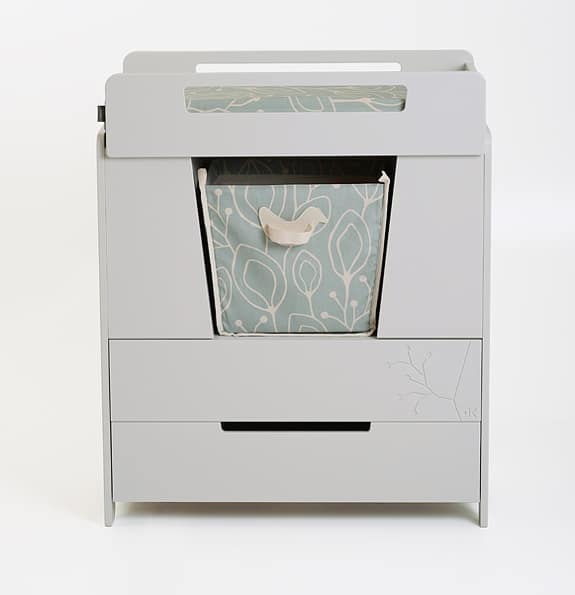 The toddler bed is the perfect size to transition a little one from their crib to a big boy/girl bed.   Team it up with the wardrobe or nightstand(shown) and you have some extra storage for some of your child's favorite possessions.  The top of the nightstand is also a great perch for kids who many need more seating space in their room.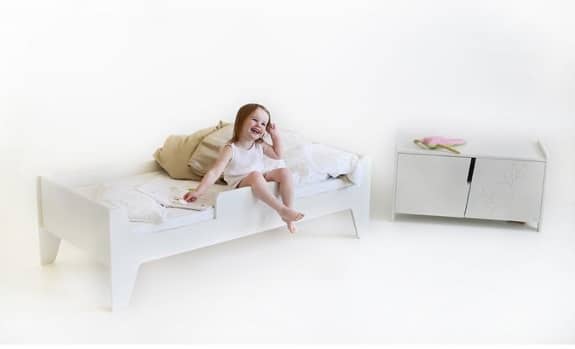 One of my favorite pieces from the collection is the table and chairs.  Modern and practical, the set features a fun hatch that could hold their art supplies.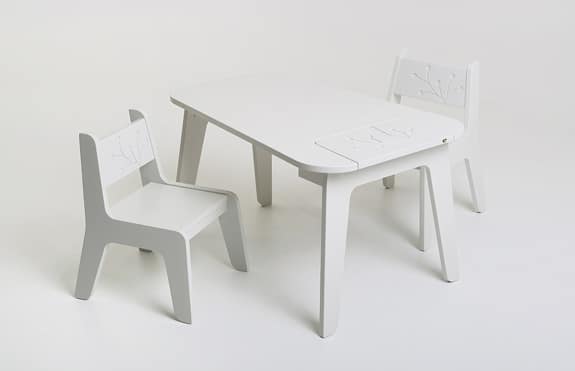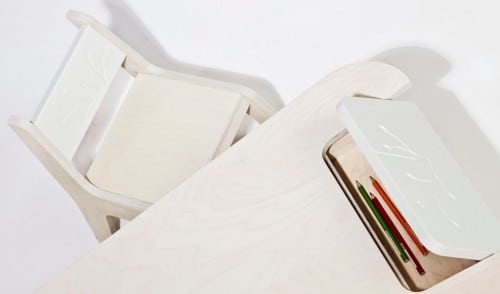 New this year KUKUU is adding an all white version(most of the pieces shown above) of the collection, which they have called MILKMILK.
---
---
[ad]