It has been just a week since Elsa Pataky and Chris Hemsworth welcomed their twin boys.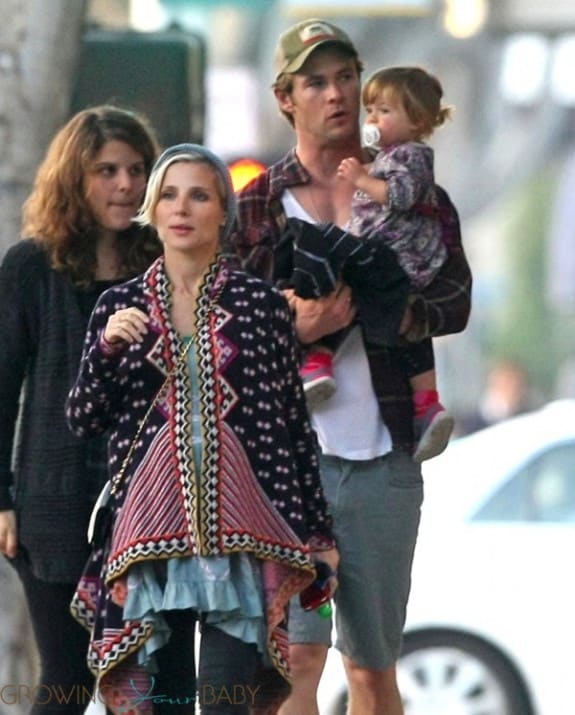 "You are home! Tristan and Sasha came to this world on [Tuesday,] March 18 just after [the] full moon. Complete happiness," she instagrammed on Tuesday, along with a photo of their tiny feet!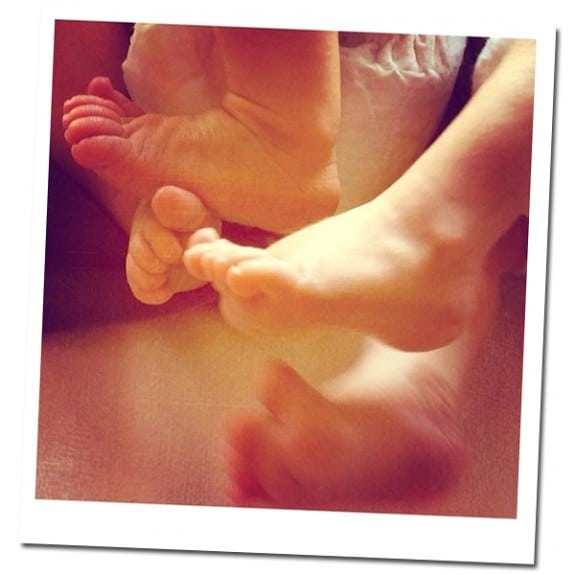 On her blog, which she writes for Spanish Glamour, Elsa shared some photos of the nursery she has created for the twins.
At the moment the nursery is in the same room that India uses to play.  The toddler's bed is in her parents room so that gave them a bit of space to add new pieces for the twins.  Note the slide across from the crib.  Fun times ahead for this crew!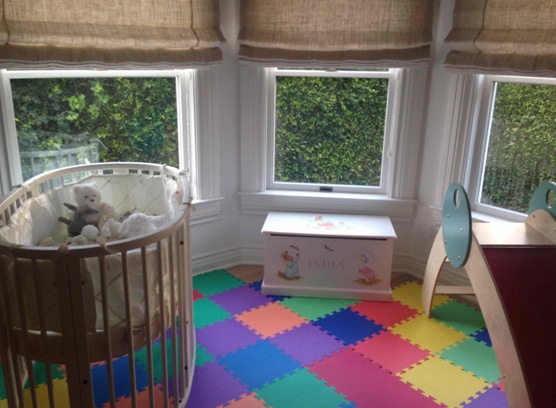 Elsa is re-using the changetable she bought for India.  This, she says, is a luxury.  After travelling for most of the baby's infancy she says she 'usually one had to improvise and put the mattress on any table or sideboard at hotels.'  Sometimes we revel in the simple things.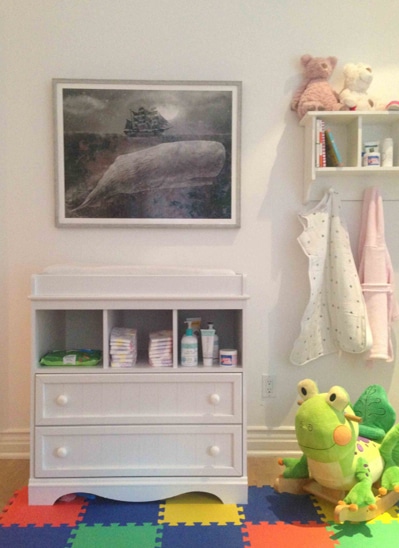 For a crib Elsa chose just one Stokke sleepi to fit the two together. "It the best because it can be extended over the years and work for kids up to 4 or 5 years."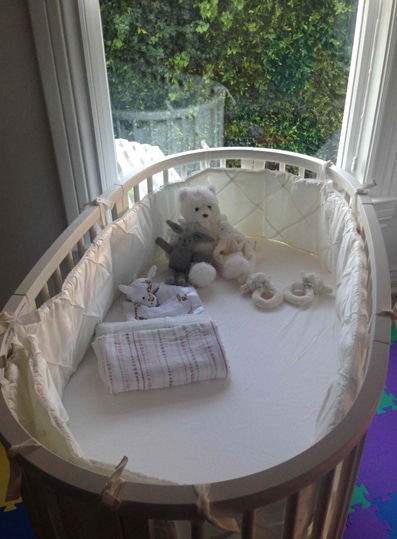 The sheets on the crib and changer as well as the swaddles (Chiffons to wrap the babies at bedtime) are from Aden + Anaïs.
The truth is that I am fan of all their products since India was born. The muslins for summer and the sleeping bags, which are made of 100% cotton or bamboo yarn, are the softest which I have found to wrap them in when they are babies, and also use them so that the Sun doesn't bother us when we go out with the stroller.
Elsa used the bugaboo Cameleon stroller with her daughter India and loved it so she chose to stay with the brand when she had the twins. The Donkey is very manageable and she likes that she can have her babies next to each other to see them both when they go for a walk… Also, she liked that the stroller comes with all kinds of accessories and it's easy to carry.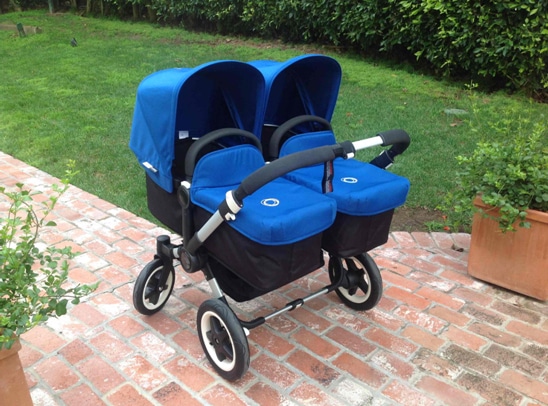 Before the babies arrived Elsa was spotted taking the Donkey for a test run.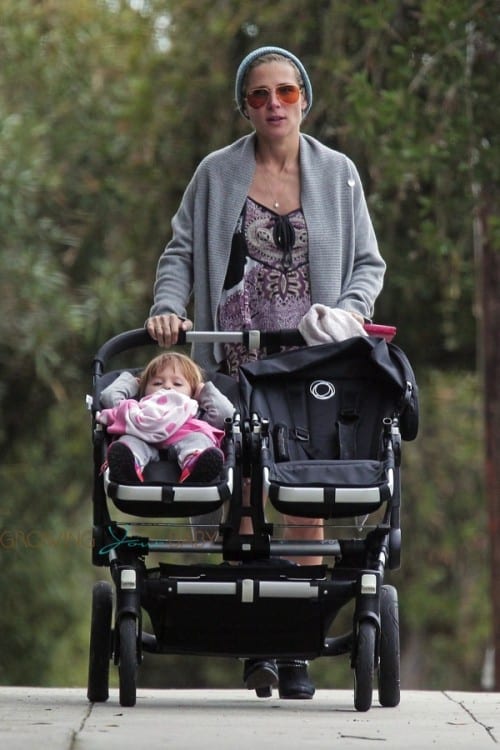 She has also bought a buggy board to snap on to the frame so that all three kids can stroll together.
For clothing Elsa tries to buy everything from 100% organic cotton, in addition it washing everything with eco-friendly detergents which do not have any chemical additive, because, you know, there's nothing softer than a baby's skin.
Initially she doesn't use any soaps or creams before, during or after bathtime with her newborns.
When they are older, as with India, I will begin to use products like Kiehl's or any organic and natural brand.

Now use a natural cream for the whole body: coconut oil or the Egyptian Magic, very moisturizing.
Lastly, Elsa offers two pieces of advice for new parents.
The first is that you try to avoid the most plastic, is detrimental to them.  I know that it is difficult because it is a widely used material, but I try that unless bottles are glass, dishes and glasses made from faience and glass which, although they may fall and break, I am sure that does not harm them, especially during a tender age. Whenever I can I use other materials.

Another tip, that was given to me when I was in India, is to practice the skin to skin, whenever you can, from the first moment that are born.  I demanded that they put India on my body at birth and she cried not even 10 seconds. Later, both Chris and I whenever we were lying put her on us naked with a blanket to cover over us. It is one of the most special and unforgettable sensations when they are babies.
---
[ad]