The Lillebaby EveryWear child carrier ($100) is a great choice for parents who want a product that will grow from newborn to toddler. This 4 in 1 carrier can be used as:
Front Inward Facing Carrier (7 to 25 pounds)
Front Outward Facing Carrier (when the child is able to support head (about 4 months) to 25 pounds)
Hip Carrier (15 to 43 pounds)
Back Carrier (when the child is able to sit independently (about 5 to 6 months) to 43 pounds)
I love this versatility because it gives me a few options while out without loading up my diaper bag with extra gear.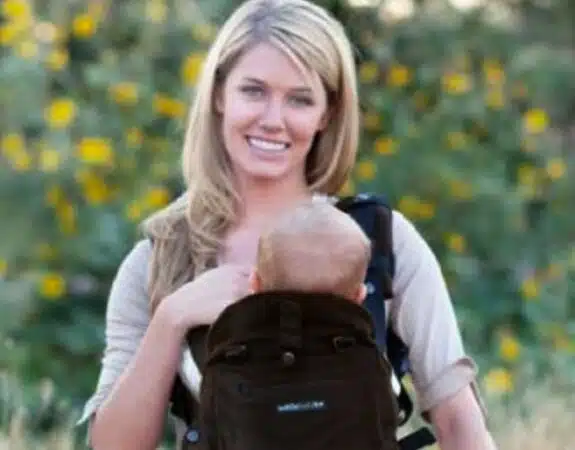 The facing out position is great for when my son wants to see the world and facing in is comfy for sleepy time. The added bonus for us is that we can also use Lillebaby's hip carrier position for our pre-schooler.
On arrival, the first thing that impressed me about the EveryWear was its unbelievably soft material. Made from wind/water repellent microfiber, this carrier is lightweight and fairly compact when folded.
Once on, I was also impressed with how comfortable it was to carry my son. He currently weighs just over 20lbs, which normally makes long outings in a carrier tough on my back.
When facing in, the EveryWear positions him in a way that makes him cuddle into me. This reduces his wiggly worm ways, allowing us both to have a nicer baby-wearing experience.
Lillebaby uses The Gentle Motion Suspension System™, which helps absorb weight and movement, making it comfortable for both parent and child.
Having the detachable cotton hood is a great bonus for cold/windy days. We also use it to cover our little man up if he falls asleep during an outing.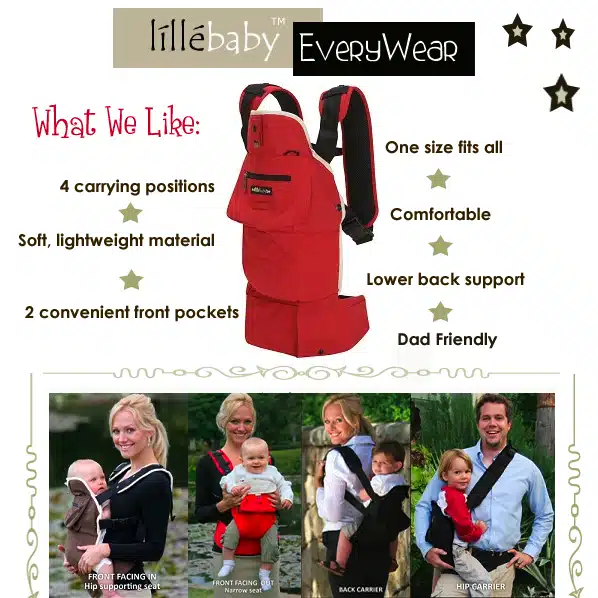 Tips:
Always try a new baby carrier on with a friend or partner. They can hold the baby and help you get everything adjusted for the first time. This will ensure that everything is ready when you are rush and need to just pop the baby in and go.

Lillebaby's instruction section on their

website is a helpful way for new parents to get a feel for how the carrier works.