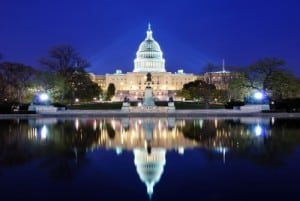 Our series on Five Awesome U.S. Destinations is compiled in no particular order.  I say that because there are some who will argue that Part 4: Washington DC is the most important of the five.  Washington DC is, of course, the capital of the United States and a nation's capital is always an important place to visit, particularly for children.
The DC area has no shortage of important sights.  The White House, the Capital Building, The National Mall, The Washington Monument and all within the distance of a nice evening stroll.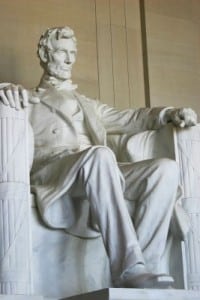 The Lincoln Memorial is a must see.  On August 28, 1963, Martin Luther King jr. delivered his 'I Have a Dream' speech from those very steps.  At the top of the steps is the Great Emancipator himself.  Many people have come to reflect at the foot of Honest Abe.  My son, however, is fairly sure that it's a statue of Santa Clause.
Arlington National Cemetery is just over the Potomac River.  A vacation visit to a cemetery may sound a bit depressing, but there's a famous name or two in Arlington, to be sure.
One of the great things about a visit to Washington DC, is how affordable it can be. Public transit is inexpensive and easy to navigate and just about everything else is free!  (excluding food and lodging, of course)  That goes for the Smithsonian too.  It's the largest museum in the world and it's all free, free, free!  Who doesn't love free.
Now, they say that it's the largest museum in the world, but in practice, it's several museums and a zoo, all under the umbrella of the Smithsonian Institute.  You'll need to plan your visit to ensure that your family sees the exhibits that are most important to you.
S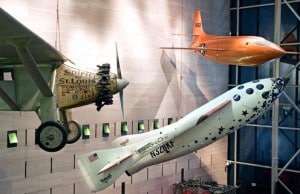 ome of the museums tend to be more popular with kids, than others.  The Natural History Museum is always a huge hit.  The displays are amazingly lifelike.  Keep hold of your little ones as you enter the dinosaur exhibit, though.  It can be a little intimidating for kids.  My son made a break for it.
The Air and Space Museum is a lot of fun for airplane enthusiasts and fans of the space program.
The American History Museum houses the original 'stars and stripes' and pop-culture artefacts like Kermit the Frog and Seinfeld's puffy shirt.
There's something for everyone at the Smithsonian and history galore in Washington DC.  You should definitely see it with your kids. – Jen R, Staff Writer
Related Articles:
---