After noticing her four-year-old brother's interest in cooking, McKenna Pope of Garfield, N.J. thought an Easy-Bake Oven would make the perfect gift. When she went to the store for her little brother, Gavyn, she ended up leaving disappointed. All of the Easy-Bake Ovens featured girls on the boxes and they were only available in pink and purple designs. Likely designed primarily for girls.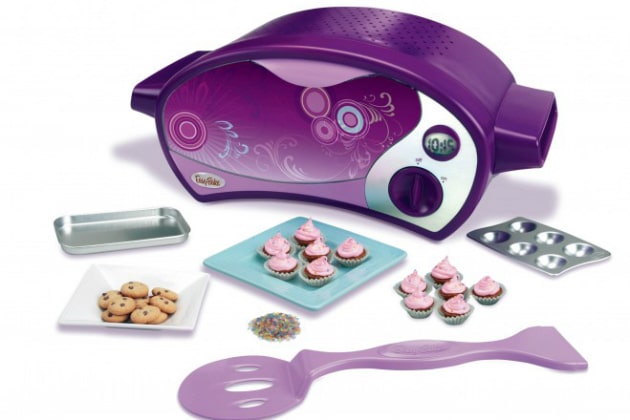 Rather than give up on her little brother's interest in cooking, McKenna petitioned Hasbro, the makers of Easy-Bake Ovens. She asked them to create a more "gender-neutral toy" that would appeal to boys as well as girls. She also asked that they include boys in their marketing of the new oven.
"I feel that this sends a clear message: women cook, men work," McKenna said about the current design oven design and Hasbro's marketing tactics in her petition description. "I thought that as a society, we had far moved past that."
Thirteen-year-old McKenna ended up collecting more than 44,000 electronic signatures for her petition. McKenna even gained the support of some big-name male celebrity chefs like Laurent Tourondel and Michael Lomonaco.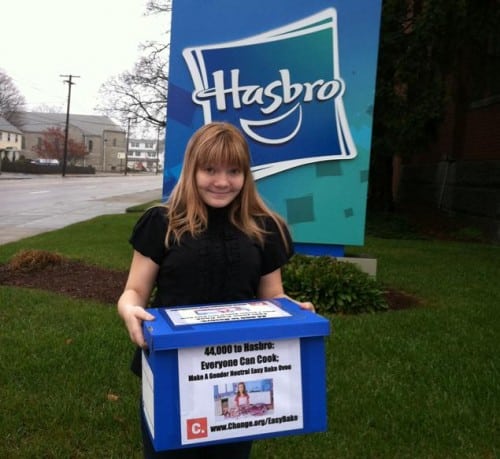 According to Hasbro, a more gender-neutral color scheme has been in the works for a while – 18 months, to be exact. Hasbro plans to reveal the new oven in February 2013 at the New York Toy Fair. Yet despite their claims of already having the new oven in the works, Hasbro made sure that Morgan knew they were listening to what she had to say.
"We value input from our consumers and given the widespread interest in McKenna Pope's story, we extended an invitation to McKenna and her family to visit Hasbro and meet with our EASY-BAKE team" Hasbro's vice president of global brands and publicity, Julie Duffy, told TODAY.
During that visit, McKenna and her family got to see the new black and silver Easy-Bake Oven. After the tour, McKenna told the Associated Press that Gavyn has given the new oven his stamp of approval by calling it "awesome."
Hasbro has not indicated whether or not boys will be featured on the box of the new ovens or if boys will be included in the commercials. They told TODAY that the marketing plans for all of their 2013 toys are still in the developmental phases.
Related Articles:
---