For years we eluded the Lego stage that many of my friends' kids went through. My boys would play with blocks but never really cared about the iconic cubes until this Summer. Ensuring I was prepared for a rainy day I picked up a tub and a kit to have on hand in case boredom hit. Just a week into the break that day came and they played for hours with the Lego. They built houses, cars and forts. Before long they were asking for more. But I was ok with it because they would play together and they were using their imagination to create new places.
A newbie I was surprised to see the vast collections that were available for little ones of all ages and interests. Initially they were happy with the generic boxes, that was, until they learned that Lego made Teenage Mutant Ninja Turtle sets.
All the rage at our house, Teenage Mutant Ninja Turtle Lego combines the current loves in my youngest son's life.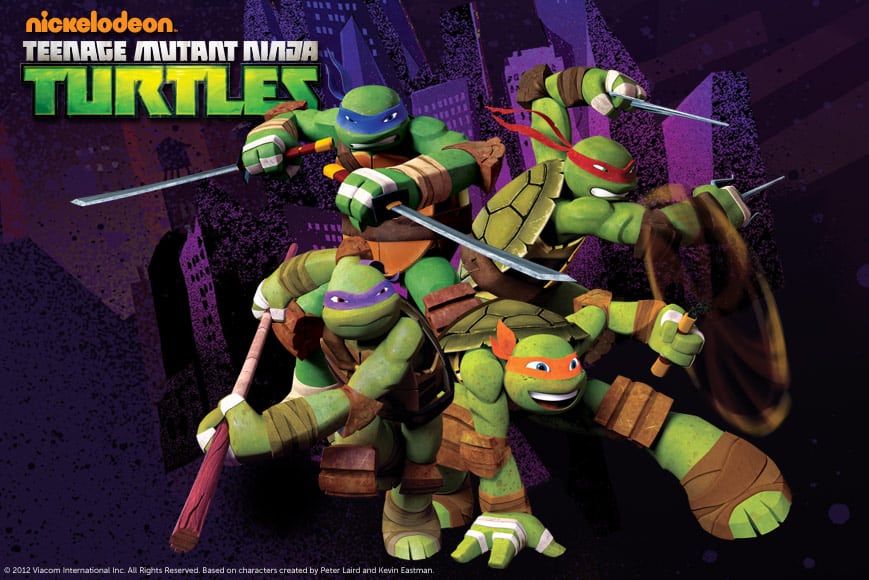 And as luck would have it we were asked to review some products from the Nickelodeon Teenage Mutant Ninja Turtle line and I jumped at the chance to test out the Shredder's Dragon Bike set.
Kick up the turtle-powered action to take on Shredder! When Shredder speeds by on his Dragon Bike with dual flame exhausts and real rubber tires, Donatello spots a map to the Turtles' lair in his claws! Crank up Donatello's motorized skateboard to stop him before he finds the secret lair. Battle the Foot Soldier with Donatello's bo staff and chase the metal-faced menace through the city streets to get that map back!
Designed for kids 6-12, this set comes with 198 pieces that make a motorbike, and three mini-figures; Donatello, Shredder, and Footsoldier.
Mr. Lego lover is only 4 but that's not a problem because he doesn't actually build the sets. That is my job…. I build em and he plays with em. I want his life!
When I opened the box there were 3 bags. Kiddo dug into the one with the minis immediately and I went to work on assembling Donatello's skateboard. Just 32 pieces it was done in no time.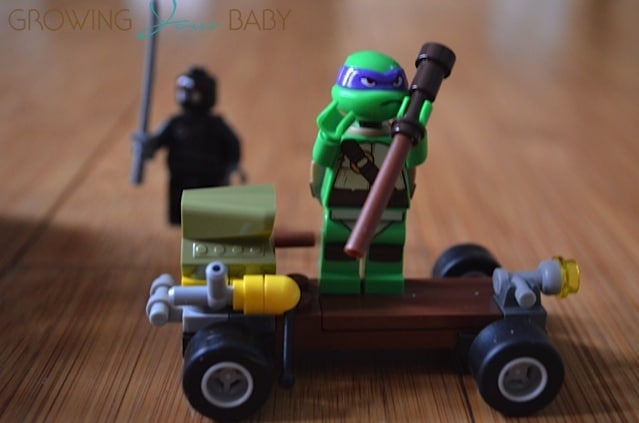 At first glance, the bike looks to be more intricate than it really is. Putting it together was more tedious than troublesome. It went together in less than 20 minutes, much to the excitement of my little companion.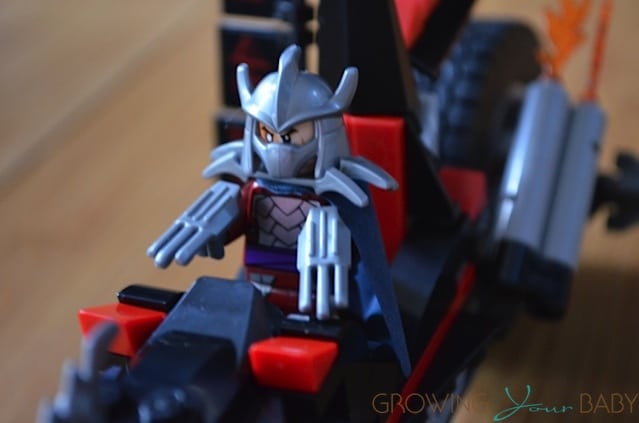 Once assembled he couldn't get the figures into action fast enough. It is technically a motorcycle but it sits up unaided thanks to its beefy wheels. The bike was likely designed for Splinter to be the driver, but my guy thinks its way cooler for Donatello to be the person in control.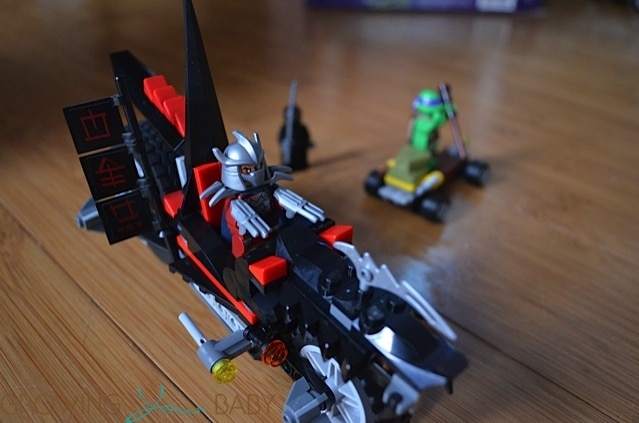 He has also already picked out a couple more sets that he would like so that he could build a Teenage Mutant Ninja Turtle 'world'. The Turtle Lair Attack, The Shell Raiser Street Chase and the Kraang Lab Escape are the top three on his list.