Imagine two identical twins, with different birthdays. Actually, not just different days but also different months, years and in this case, even different decades. For twins born to Juan Velasco and wife Margarita Robles of Tampa Bay, New Year ushered in a sweet little surprise when one of their babies was born on 31st December 2009 and the other on 1st January 2010.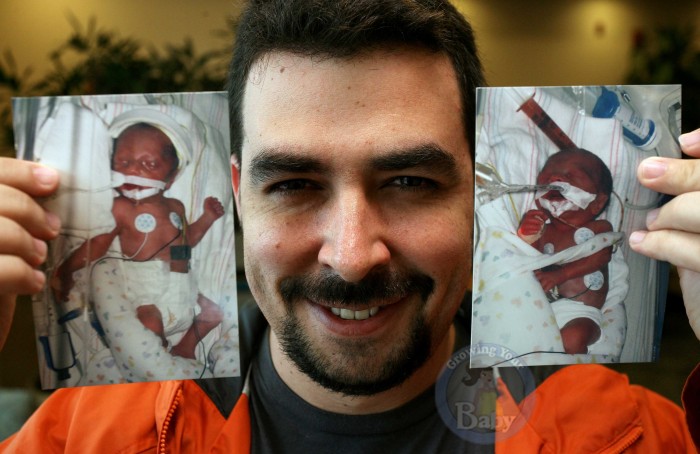 When Dr. Cathy Lynch of TGH delivered the first of the two 30 week babies by an emergency c- section, she realized that it was a minute before midnight. It is then that she asked the prospective parents if they wanted different birthdays and their reaction was an excited "Absolutely! Absolutely!"
Just 30 seconds of delay in coming into this world made Stefano and Marcello the last baby of 2009 and the first baby of 2010 respectively and the proud father who supported the idea said, "it will be good because they will have different parties you know."
Marcello weighed in at two pounds, four ounces, and 15 1/2 inches in length while Stephano was two pounds, four ounces, and 15 inches in length.
While the medics and the parents-to-be were excited about this special feat, it was also the courage of 20-year-old first-time mom Margarita that allowed it to be possible. "It was hard because I felt him coming, but we really wanted a New Year's Baby, so I had to hold him in, and it worked," she said. When asked why she went through it she replied,"because I didn't want her to be born in '09, I really didn't, I wanted to start the year off good and happy."
Readers will remember that it was exactly a year ago that a similar situation arose in Michigan when twins Tariq and Tarrance Griffin arrived 26 minutes apart from each other on midnight of December 2008.
In the case of the Tampa twins, it will also be the difference in the decade they will be talking about as they celebrate their birthdays each year. – Atula, staff writer
Related Articles: