Julia Roberts was photographed vacationing with her three children, twins Hazel and Phinnaeus, 4, and son Henry, 1, in Hawaii.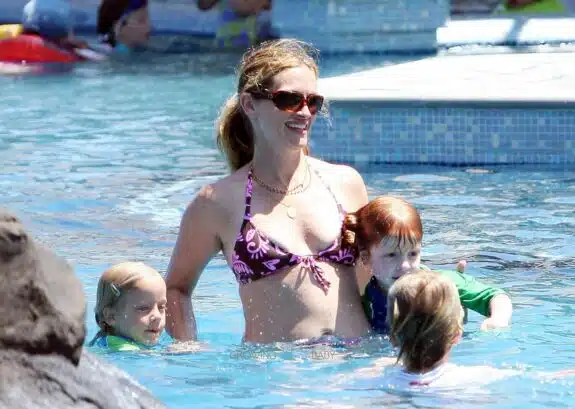 The down to earth mom recently told Goodhousekeeping that she wants to raise her three kids to be healthy, conscientious people who are aware of their impact on the Earth.
She teamed up with Sophie Uliano, a passionate environmentalist and the two created a "green group" for Julia's closest girlfriends, who gathered at the star's home to learn about everything from nontoxic nail polish to safer cleansers.
"There we were, on Julia's kitchen floor, huddled around this big bucket, making an all-purpose cleaning spray out of water and essential oils," Uliano says. "It was very hands-on." Roberts and her pals also kept journals, in which they wrote about their concerns and their hopes. "It got very emotional," Uliano recalls. "There were tears shed when we'd start to share about our children and what we want for them."
I like Julia as a mom and as a person.
{PACIFIC COAST NEWS}
ECORAZZI
---