Duchenne muscular dystrophy (DMD) is a debilitating condition that affects muscle function and lifespan. Children with DMD experience delays in motor and speech development, as well as muscle weakness. While there have been improvements in care and treatment options in recent years, many children are still being diagnosed late, which hampers their access to crucial support and medical trials.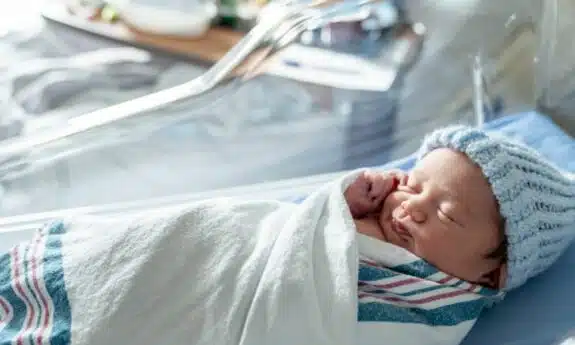 In a groundbreaking achievement, Parent Project Muscular Dystrophy (PPMD) announced today that Governor Hochul of New York State has signed a bill making Duchenne newborn screening mandatory for all babies born in the state. This significant milestone is the result of years of dedicated advocacy by PPMD, in collaboration with partners and affected families, to remove barriers and improve care for the Duchenne community.
Starting in 2024, all approximately 210,000 babies born in New York State per year will undergo newborn screening for Duchenne. This program will not only enable early diagnosis but also ensure equal access to care for all. It is estimated that at least 21 babies with Duchenne will be identified each year through this initiative, greatly enhancing their prognosis and benefiting their families.
New York State has been at the forefront of advancing Duchenne newborn screening, with a successful pilot program from 2019 to 2021. This pilot, a joint effort by PPMD, the New York State Newborn Screening program, healthcare institutions, and research organizations, identified several infants with Duchenne or related conditions. This success paved the way for the approval of PPMD's Duchenne newborn screening package earlier this year.
With New York State now joining Ohio as the second state to mandate newborn screening for Duchenne, the movement to expand this screening nationwide gains significant momentum.
Niki Armstrong, PPMD's Senior Director of Community Research and Genetic Services, highlights the importance of this legislation for families, stating that early identification through newborn screening allows for proactive monitoring, therapy, genetic counseling, and support for carriers within the family. The implementation of universal newborn screening ensures that families no longer face years of uncertainty or miss out on treatment options due to delayed diagnosis.
PPMD remains committed to dismantling barriers to diagnosis, care, and treatment for individuals with Duchenne muscular dystrophy at all stages of life. This commitment extends to supporting families with newborns identified through screening by providing educational resources, connecting them with experienced mentors, and educating healthcare providers involved in the process. The presence of two Certified Duchenne Care Centers in New York ensures that affected babies receive the best possible care.
Lauren Stanford, PPMD's Director of Advocacy, expresses her gratitude to the families and clinicians who played a vital role in the passage of this legislation. Their determination and impassioned testimony to the New York State legislature and committees have been instrumental in achieving this historic success.
PPMD's efforts to establish infrastructure for early identification of newborns with Duchenne have been ongoing for nearly a decade, including the development of therapeutic options, regulatory support, and a network of care guidelines.
Related Articles: