Despite the fact that peanuts get a lot of attention, a new study has revealed the most common food allergy for kids under 5 is milk.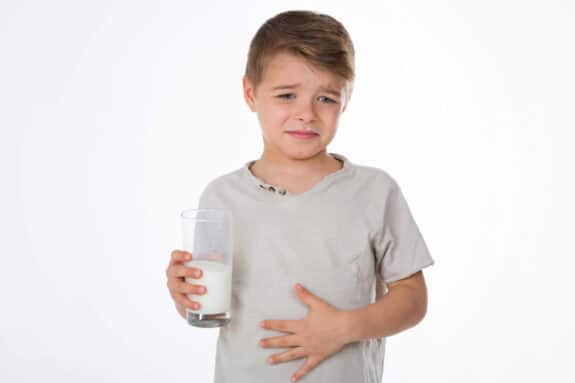 Researchers found that milk allergy affects over half of 1-year-olds who have food allergies, accounts for 40 percent of food allergies for kids 1 to 2, and is the most common overall food allergy for children under 5.
"The general public needs to be more aware of milk allergies. They think it's all peanut," Dr. Ruchi Gupta, a professor of pediatrics at the Northwestern school of medicine in Chicago and an author of the study, told NBC News. "We set out to build awareness so families can get the proper diagnosis."
Unlike lactose intolerance or other milk sensitivities, researchers were looking for symptoms consistent with an immunoglobulin E-mediated(IGE) allergy, such as hives, throat tightening and trouble breathing.
"You picture your kids growing up and having independence, and now every bite of food, every cough, was scary."
The research team looked at a national sample of nearly 52,000 U.S. households, including over 38,000 families with children.  Their analysis revealed that nearly 2 percent of kids reported symptoms consistent with IgE milk allergy.
"Only 1 percent of U.S. kids get milk allergy diagnosed with a physician," said Christopher Warren, a Ph.D. candidate at the University of Southern California school of medicine and another researcher on the study, presented Friday at the annual meeting of the American College of Allergy, Asthma and Immunology in Seattle. "So this is more common than people realize."
"It is important to know the distinction because food allergies can be life threatening," Dr. Gupta added. "It is important to know that up to age 5, milk allergy is the most common food allergy and up until the teen years, is the second most common food allergy."
"Our findings suggest that while milk allergy is relatively common during infancy, many children are likely to outgrow their milk allergies," Warren noted. "We observed that while an estimated 53% of food-allergic infants under age 1 have a milk allergy, the number drops to 41 percent of 1-2-year-olds, 34 percent of 3-5-year-olds and 15% of 11-17-year olds."
Gupta noted that while many kids are likely to outgrow milk allergies, a significant percentage of teenagers still have them and that children with IgE-mediated milk allergies "need to have epinephrine," she said.
"Milk allergies don't tend to set off the same alarms that peanut and other food allergies do," ACAAI spokesperson Neeta Ogden, MD told MedPage Today. "The perception, even among many pediatricians, is that milk allergies just cause eczema, and that they are not life threatening. That may be true for some children, but it is not true for all of them."