An Arkansas mom has been arrested for child endangerment and aggravated assault after she gave her baby son bourbon to stop him crying.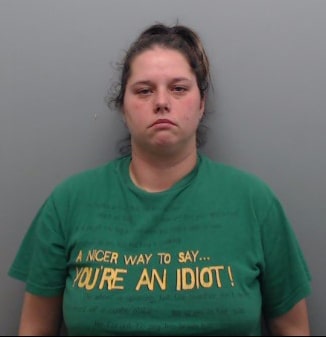 According to police, Lori Sheppard, 28, put bourbon in her 10-month-old son Ronald's bottle to stop him crying from teething pain.
The baby, however, needed to be rushed to be airlifted to Arkansas Children's Hospital in Little Rock after he was found "limp and unresponsive."  Hospital tests showed that he had a blood alcohol content of .19 – which is more than double the legal level for intoxication for adults in some states.
When Tylenol and Motrin didn't work Sheppard's mother suggested rubbing alcohol on the child's gums to help with the teething pain, but the impatient mom allegedly took things to the next level by putting booze in the baby's bottle.
Initially Sheppard insisted to investigators that her boy "was fine before she placed him in his playpen".
She left the trailer briefly, only to find Ronald "unconscious and unresponsive" when she returned.
During police questioning, Sheppard initially denied giving the baby alcohol, but eventually confessed to putting booze in Ronald's bottle.
After several days of treatment the boy was later discharged into the custody of child welfare workers.
Sheppard was booked into jail on the felony charges, and her bond was set at $10,000.
---