In 2010, Health Canada warned consumers about the dangers associated with amber teething necklaces, saying that all types of necklaces with strings, ribbons, chains and beads should never be placed on a child under three years old. Now a new study just presented at the Canadian Pediatric Society conference in Vancouver echoes that alert.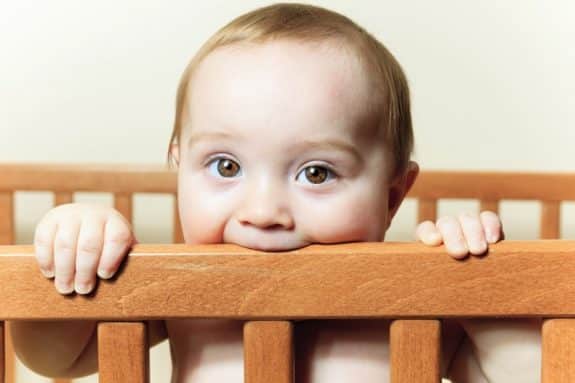 While warning about the primary risk – strangulation – the study also says that there is no scientific evidence that there are any healing properties in amber teething necklaces. Some manufacturers and the retailers who sell these items in-store and online claim that the Baltic amber in necklaces releases a pain-relieving substance that is absorbed through a baby's skin.
The new study says that these claims are unsubstantiated, and in fact that the necklaces can result in harm to a child, including the risk of asphyxiation.
A variety of these necklaces were tested for the study, using US industry standards for children's jewelry: 15 pounds of force applied for 10 seconds. Only eight of fifteen necklaces released from the applied force, while nearly half did not. Some of the necklaces had pop clasps and others had screw clasps. The screw clasp necklaces did not open.
The team then tested ten necklaces using just 1.6 pounds of force – enough to choke a child. Only two released while eight remained intact.
The Canadian Pediatric Society strongly advises parents not to use amber necklaces for teething pain due to the high risk of a child choking on small beads or being strangled when the clasp fails to open under pressure.
The society recommends using a teething ring instead.
---
[ad]